*articles contain affiliate links*
As you age, there are things you can do to make sure that your Healthy Living is working for you. It goes beyond food and exercise.
Guest Blogger: Jenna
Healthy Living After 30
The 20s are often considered some of the best times in one's life. While having a family and children can be a rewarding experience for many men, it's hard to forget the vitality and strength one had in his 20s. As the body ages, it can be difficult to maintain muscle mass and prevent the buildup of fat. In addition, it's often difficult for older men to maintain the same level of energy that they had in their 20s.
Here are a few health factors to consider for those who have reached the age of 30:
Healthy Living: Dietary Choices and Supplements
It's a good idea to eat a diet with an abundance of fruits, vegetables, whole grains and lean meats. While a small sugar-based treat isn't harmful once in a while, it can become a dangerous path towards weight gain and diabetes. It's also important to take the right supplements on a daily basis.
In addition to a regular multivitamin, it's a good idea to take fish oil and flax seed products. For example, Testosterone Booster can be an excellent product for older men looking to revitalize their life. It can be challenging to understand all the different products that have added sugar. For example, a 20-ounce soda has almost 2 ounces of pure high fructose corn syrup. As a result, drinking soda every day often leads to significant weight gain.
Healthy Living: Exercise
It's also important to understand the role that physical activity and exercise can have in maintaining a healthy weight. It's important to make sure to get at least one hour of cardiovascular exercise each day. While the United States Surgeon General recommends that everyone get 30 minutes of exercise every day, this is not enough for people looking to maintain a youthful vigor.
Whole-Body Workouts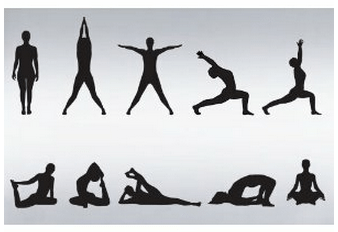 There are a variety of exercises that can be beneficial for people looking to manage their health after age 30. For example, hot yoga and cycling can be a great choice for many people. With yoga, it's possible to teach oneself peace of mind while improving muscle tone, strength, and cardiovascular health. Cycling can also be a great past time for both older and younger men.
It's important to understand how diet and exercise can impact one's health. While many people in their 20s are able to eat whatever they want without gaining weight, this probably isn't possible when one reaches his 30s. Many foods that are laden with saturated fats or carbohydrates can result in significant weight gain. In addition, there can be many foods that contain empty or hidden calories.
This is a guest post from one of our supporters.
More Healthy Living Articles:
As you work to improve your life, here are some more articles that will help you on your way:
Download Nurse Bingo Today!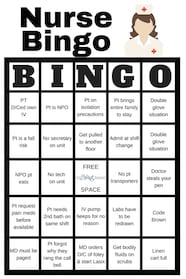 Liven up any shift with a fun game of bingo. See who can fill a row first!
Fill a whole card and lose grip with reality.
Your privacy is protected. We will never spam you.