*articles contain affiliate links*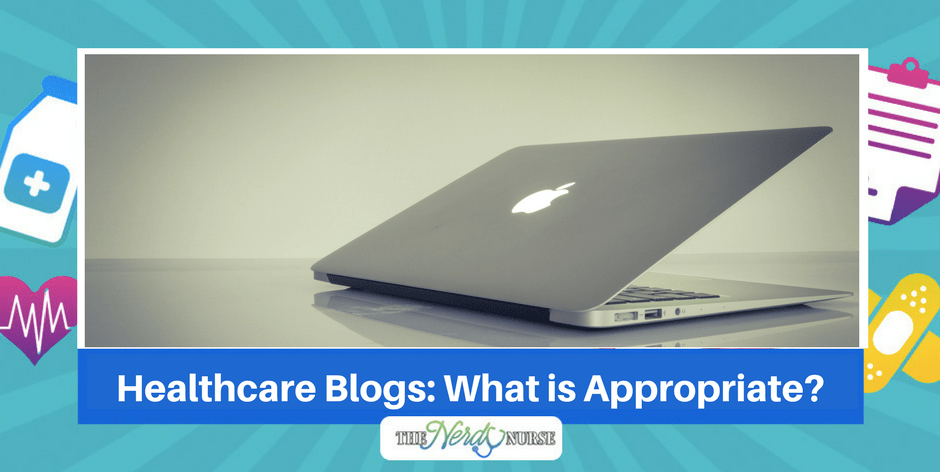 Do healthcare blogs and bloggers have to adhere to higher standards than the general public? Are there rules that apply to nurse bloggers and nurses with a social medical presence online?
The short answer is yes.
Policies for Healthcare Blogs
Most health care professionals work for healthcare organizations that have policies focusing on social media and general conduct. These policies are put in place to convey clear standards and values of an organization. The usually include language around professionalism in the workplace, online, and in public settings.
Other policies and guidelines to consider include the Mayo Clinical Social Media policy and the American Nurses Association social media policy.
I am honestly not sure what I can and cannot say here.
For a while, I had some pretty emotional rants about a very unpleasant job situation. The more I thought about it, the more I was afraid of what might happen if a coworker or my boss happens to stumble upon these internet ramblings of mine.
What would they do? What would they say? Is there any way something like this could cause me a stumble in the long run?
I have aspirations of being a nurse informaticist. That is not a political career, so to speak, but it is upper management. Would a hospital look down upon an employee for having a blog?
Transparency in Healthcare Blogs as an Informatics Nurse
I have never identified the place where I work. Could it be a benefit if I do? I am actually going to go into a field that promotes technology in healthcare. I am so passionate about technology. I very much wish to inspire other nurses and healthcare personnel to feel the same way.
So many nurses are resistant to change. I would like to show them the golden light of iPads, and wifi, and smartphones, and software. I would like to improve patient care and customer satisfaction through improved communication and data management.
Geez, I am such a huge nerd! I guess though, have has to be people like me in this world. Nerdy ladies who want to improve healthcare.
Who's with me?
Download Nurse Bingo Today!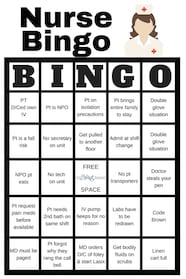 Liven up any shift with a fun game of bingo. See who can fill a row first!
Fill a whole card and lose grip with reality.
Your privacy is protected. We will never spam you.