*articles contain affiliate links*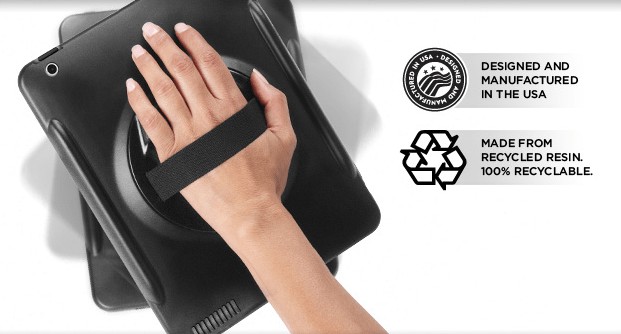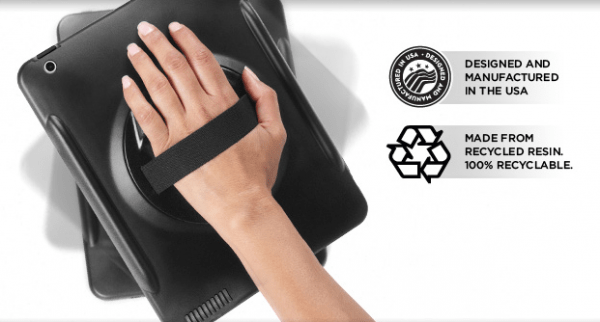 The HandStand is a bit of an innovation in iPad cases because it addresses something that most cases do not: the need for a hand strap. I've reviewed one other iPad case that had a hand strap, and it was one of my favorite features of the case. However, the HandStand for iPad delivers it's promise when it states "The revolution is at hand."
And why is that?
Well the darn thing swivels around a full 360 degrees, so literally, the iPad makes a revolution in your hand!
So is it Really Revolutionary?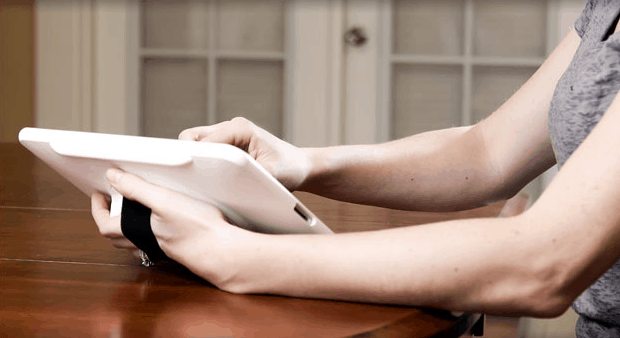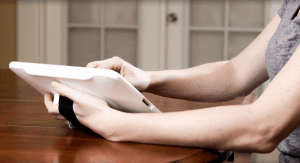 The design of the case is different from most. It's a rigid, yet flexible, peice of plastic that sort-of wraps around your iPad. It has a swivel on the back with a very secure elastic strap that feels snug on your hand and secure on the iPad. I didn't try it, but I felt like I could almost bowl with the iPad and felt secure that it wouldn't go anywhere. The hand strap made reading with the iPad a more enjoyable experience and definitely aided in the sharing of content with friends. The built-in stand feature (which also aids with finger grip) provided a great angle for typing on the screen and a good viewing angle for most applications.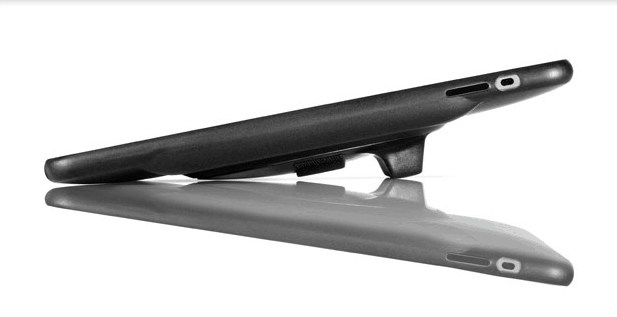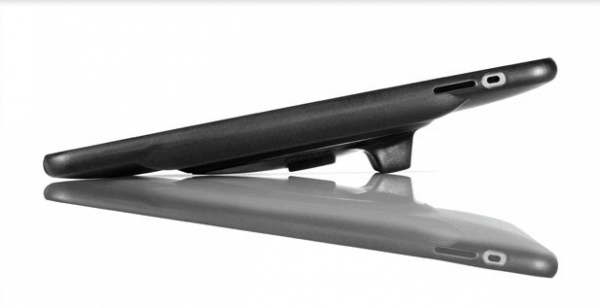 While protection isn't the primary goal of this iPad accessory, it doesnt provide a modest amount. But it's shining quality really is in the hand strap. I really felt that it was very secure and made holding the heavy-after-a-while iPad much more comfortable and enjoyable.
Practical For Healthcare?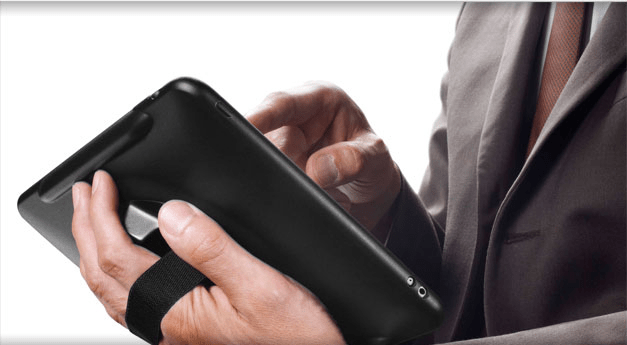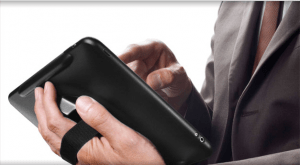 One of my primary concerns at The Nerdy Nurse is whether a product is practical and helpful in the healthcare profession, particularly in bedside care. While there is no doubt in my mind that the HandStand would be fantastic in an ambulatory care (Doctor's office) setting, I'm not 100% convinced that it would be very practical at the beside. My primary concern with this deals mostly with infection control and portability with the provider (as in storing it in a briefcase or bag). There are some nooks and crannies that might be difficult to clean. The felt that covers the swivel portion on the inside of the case may prove to be a challenge with infection control also.
Rocks for A Doctor's Office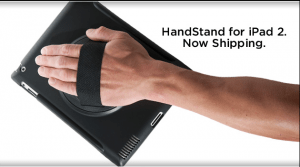 However, if I were a doctor or a nurse practicing in an office setting, I would be delighted to have the HandStand as my go-to iPad accessory! It would make documenting care, sharing information with patients, and general use of the iPad a breeze. I believe that any doctor or nurse would love the added features that the HandStand gives the iPad and once they used it would not want give it up.
It would be a great enhancement to iPad use in patient care and gets The Nerdy Nurse seal of approval!
Pick up Your Own!


The HandStand is available in Black, White, and Pink for iPad and iPad2 for $49.95.
You can also pick it up on Amazon for a slight discount:
Download Nurse Bingo Today!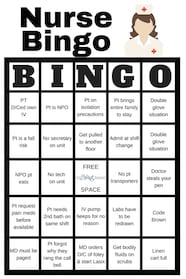 Liven up any shift with a fun game of bingo. See who can fill a row first!
Fill a whole card and lose grip with reality.
Your privacy is protected. We will never spam you.