*articles contain affiliate links*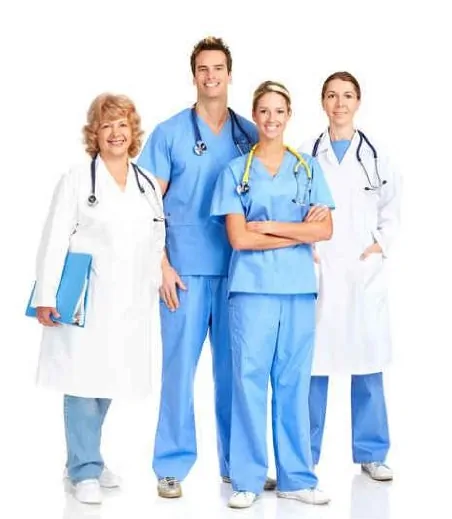 Healthcare Facilities and nursing administrators are constantly struggling to meet the needs of patients and conform to ever-changing regulatory demands. Often times issues with patient care are dealt with on a case-by-case basis rather than addressing the underlying problem: the need for continued training in evidenced-base nursing care.
In order to ensure that evidenced-based nursing care is consistently practiced, the training and focus on these standards must start on day one of the hiring process, be stressed during the onboarding process, and continue through employment. In order for nurses to be successful in delivering the care that patients deserve they need to be given tools that they need starting before they are even hired and continuing throughout employment.
During the Hiring Process
Nurses that are potential employees need a clear understanding of their job and the need to continually learn and grow as a nurse. This will implant importance of continued education and training in evidenced-base care into your nursing staff before they have even agreed to join your team. It's important to let potential employees know about the organization's focus on quality and safety in patient care as well as the need to practice using evidence based care standards. This process will help to empower your future leaders and also may help to weed out some nurses who might not be the best fit for the hospital's culture.
Onboarding and Orientation
The orientation and onboarding process provide an opportunity to educate the nursing staff on the standards of care by which they will be required to practice. It is also a time to promote innovation and process improvement from staff on the front lines of care. Evidenced-based nursing care should be included in the onboarding curriculum and checked-off as part of the new hire orientation process. This check-off process can be automated and made easier to track and report with robust talent management software. It cannot be assumed that nurses who come to an organization know the standards of care they should practice, instead it should be taught, tracked, and reinforced.
Throughout Employment
Nursing care is always changing and nursing staff have to be retrained through annual competencies in order to stay current with changing evidence-based practice standards. It can be difficult to ensure that every nurse is brought up to speed with new standards and cumbersome paper checklist can just make the process much more difficult. Computerized tracked clinical competencies are one tool that can be used to ensure that nurses are practicing with the most up-to-date evidence-based nursing care.
Meeting Patient's Evolving Needs
The needs of patients change daily. And so do the methods that are used to address those needs. The rat-race of keeping up with patient needs may be never ending but your organization doesn't have to be on the losing end. There are ways to stay ahead of the curve and preemptively adapt to these changes. Having a nursing staff that is constantly evolving and learning new evidenced-base nursing care standards is an excellent way to ensure that the needs of the patients you serve can be met today and well into the future.
Disclosure: This content has been brought to you by Halogen Software, the market leader in talent management software. Bringing value to nurses is at the forefront of Halogen Software's goals so they are partnering with nurse leaders online to bring attention to important issues that healthcare organizations face every day. To find out more Halogen Software and the support they can provide to your nursing staff check out their healthcare page.
Download Nurse Bingo Today!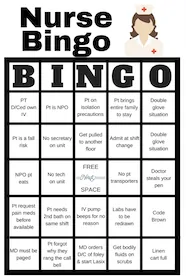 Liven up any shift with a fun game of bingo. See who can fill a row first!
Fill a whole card and lose grip with reality.
Your privacy is protected. We will never spam you.