*articles contain affiliate links*
Guest Blogger: Elizabeth Scala
As a nurse it's hard to find the time to exercise. Heck, it's hard to find the energy for it! Read on for tools for fitting your exercise in as a busy nurse.
Sometimes as nurses we don't have time to exercise. On top of that we just don't have the energy. Working 12 hour shifts feels like a marathon in and of itself.
But this work-exercise see-saw can turn into an unhealthy, vicious cycle. If I don't work out- I feel tired. Too tired? I just can't get up the energy to work out. It goes on and on. Round and round. And it's hard to get on top of our energy levels if we're exhausted!
So my friends, what's one way to have more energy throughout your shift? Get more exercise outside of work.
Once you've decided that having more energy and moving the body on a daily basis is important to you, then you've got to actually DO it. You need to meet your exercise barriers head on. And I've got some ideas to help you out!
Here are some suggestions to get you started:
· Incorporate movement into your work day. Take the stairs instead of the elevator. Park further from the entrance. Or if you take public transportation, get off at the stop prior to yours and walk the rest of the way. Walk laps of your workplace on your lunch break. Do lunges or squats in your office. You can move at any point throughout your day. Even now as you surf the internet- get up once in awhile and stand up. Stretch and give the body a break from all of that sitting around!
· Find the movement that you enjoy. Some of us would rather die than go for a jog, while others quiver at the thought of joining a group exercise class. Participate in the movement, activity, or physical experience that you are going to have fun with. The worst thing we can do for our healthy movement is try to do another person's! There are so many creative ways to get up and moving. Here are a few to get your creative juices flowing: hiking, line dancing, surfing, playing in the park with your children, gardening, kayaking, adult softball, and swimming.
Take Charge of Your Nursing Career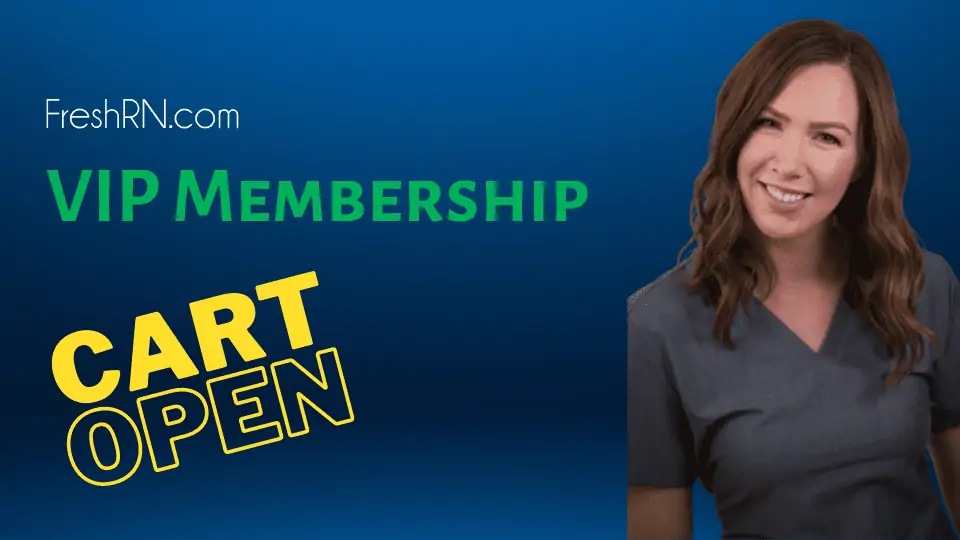 Your first year as a nurse is daunting. You need someone in your corner telling you what your managers really need from you, helping you learn to interact with your preceptor, and really just manage your life. Find all that an more with the FreshRN VIP - Membership.
I'm Ready to Thrive
I'd love to hear how either of these tools worked for you, or if you have any others you'd like to add to the list. If you're interested in finding out more, come visit me at www.livingsublimewellness.com. Sign up for my newsletter and receive my special gift, a 3-Part Video Series, "Here's Time for Your Health".
About the Author:
Elizabeth "Coach" Scala, MSN/MBA, RN is passionate about helping healthcare professionals, nurses in particular, to embody holistic living and embrace self-care. Through her business, Living Sublime Wellness, she writes regularly on the topic of self-care, conducts wellness workshops, and offers both in-person and online seminars for busy nurses.
Elizabeth is a Certified Health and Wellness Coach and holds Bachelor of Arts degree in Psychology, a Bachelor of Science in Nursing, and Master's degrees in both Business and Nursing. Originally from Carmel, NY, she now lives in Baltimore, MD with her husband and two dogs. Visit http://www.livingsublimewellness.com for more information.
Download Nurse Bingo Today!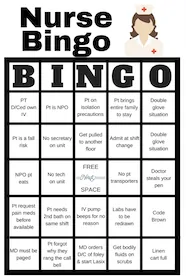 Liven up any shift with a fun game of bingo. See who can fill a row first!
Fill a whole card and lose grip with reality.
Your privacy is protected. We will never spam you.