*articles contain affiliate links*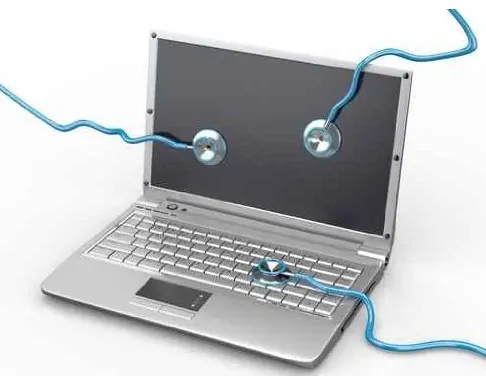 As an informatics nurse, I am often presented with paper challenges that require digital solutions. I sometimes even find my own trouble and investigate inefficiencies in current process and workflow. More often than not, the most inefficient processes involve paper and a physical checklist. For some reason healthcare just has a hard time letting go of their paper. Paper dependence exists in many aspects of healthcare, but one place where an electronic solution is much needed, and sometimes overlooked, is in clinical competency tracking.
If I had an opportunity to sit face-to-face with each and every nurse manager in the world I would tell them that eliminating paper and using computerized automated processes is the one great way they can improve patient care across the continuum. One area in particular where this can really make a difference is in tracking clinical competencies. Because if you want to make sure patients receive the best care possible the first thing that needs to be done is ensuring that nurses are well trained and competent to care for those patients.
Reducing Readmissions
Medicare doesn't play when it comes to readmissions. If you can't keep that patient out of your hospital then you are going to be penalized. And it's going to hit you where it hurts: Your Purse!
Because it's in everyone's best interest to reduce the rate of readmissions, it's also in everyone's best interest to make sure nurses are well trained. A competent and well-trained nurse will have a greater ability to address the issues a patient has while they are in your care so that you can prevent them from making a repeat visit. Frequent and thorough education with staff, throughout the year, is the best way to ensure nurses and other staff stay up to date on the vital knowledge needed to deliver care that keeps readmission rates low.
Transitions in Care
Unfortunately transitions in care often offer ample opportunity for a patient's needs to fall through the cracks. Whether it be a transfer to another unit in the hospital or discharging a patient to home care, key pieces of information sometimes are not communicated. This can occur because nurses and other staff involved with those transitions aren't properly trained on thorough communication and documentation standards. These hiccups in patient care could be avoided if training in these areas was given and tracked.
Tracking Clinical Competencies
There are so many staff members that participate in a patient's care. I once wrote about the exponentially large amount of people it takes to deliver care for one person. All of these people are links in the chain of patient care. If there is one thing I have learned in my nursing career both at the bedside and in IT, it's that your system is only as good as your weakest's link. Your patient's care could be fantastic but one negative experience or one poorly trained nurse or technician could make all the good you've done crumble like a dry pastry. A simple and effective way to combat the weakest link phenomena is to make sure all your staff are well trained and one of the best ways to do this is with a well-rounded talented management software that provides clinical competency tracking.
Improving Patient Care across the Continuum: It's Just the Right Thing to Do
Reducing readmissions and improving transitions of care are one area that healthcare just has to improve on. Not just because hospitals will be penalized if they don't, but because it's just the right thing to do to improve patient care across the continuum. Ensuring that every staff member is well-trained, through tracked clinical competencies will not only reduce the amount of paperwork you have to handle, it will also ensure that your staff is well trained so they can deliver the care your patients deserve.
Disclosure: This content has be brought to you by Halogen Software, the market leader in talent management software. Bringing value to nurses is at the forefront of Halogen Software's goals so they are partnering with nurse leaders online to bring attention to important issues that healthcare organizations face every day. To find out more Halogen Software and the support they can provide to your nursing staff check out their healthcare page.