*articles contain affiliate links*
This  Eggtronic Hub-It Sync and Charge Station review has been facilitated by a sample product. Opinions stated are my own.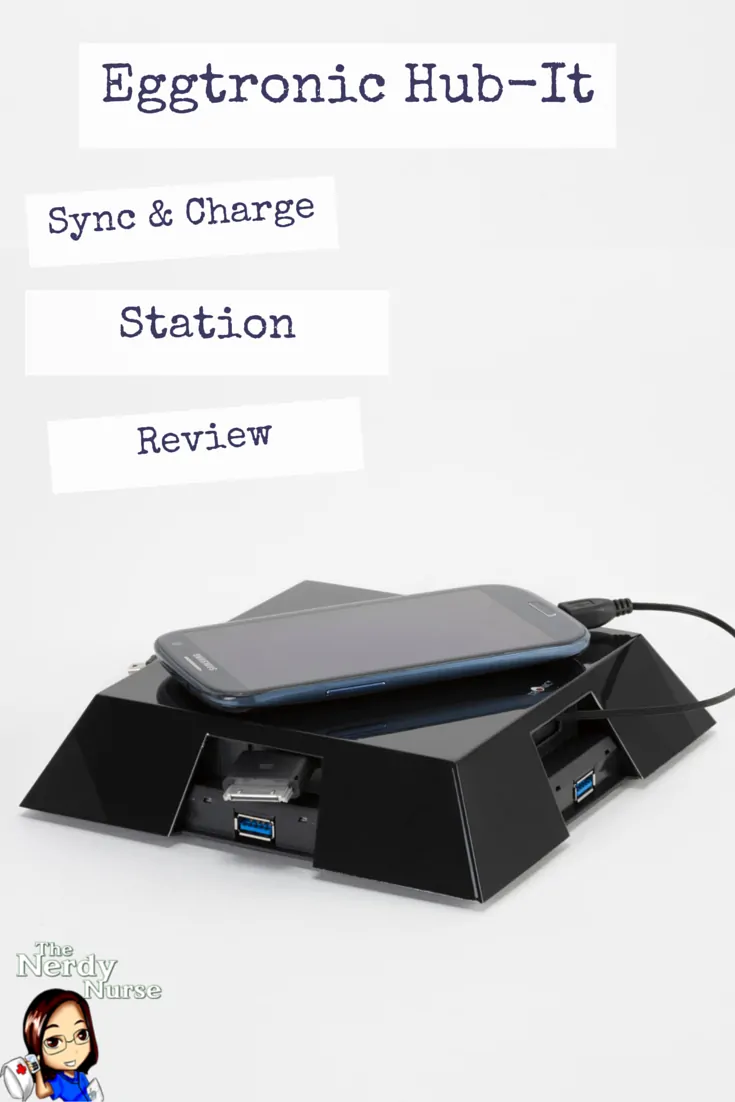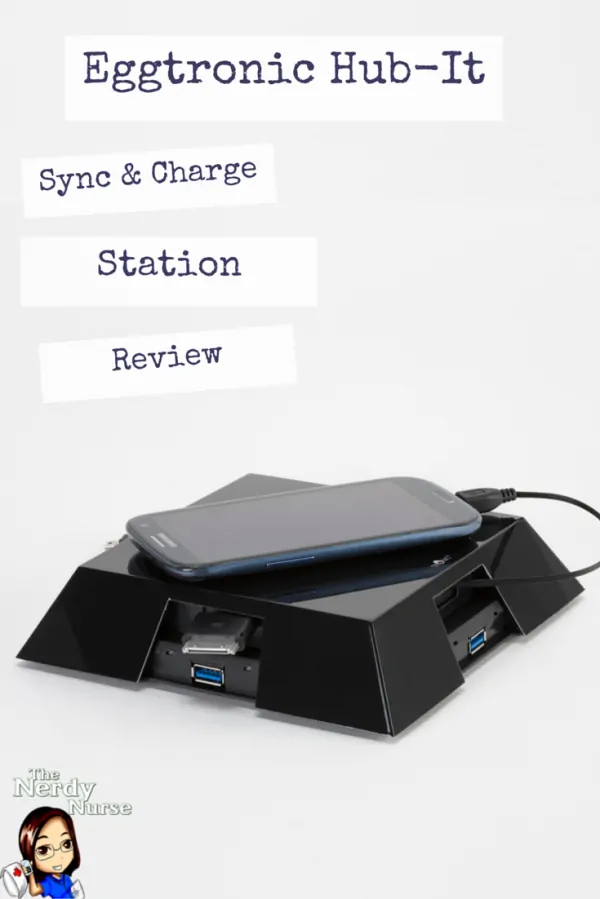 We have a lot of devices in our house. This can often lead to frustration and confusion when the favorite iPhone charger is occupied or my husband doesn't remember that he put his iPhone on the charger in a different room. We get replacement charges, but they often tend to break, or somehow walk away. They also tend to clutter up a counter top. I like charging stations, but I get nervous about the how the plugs are set up, and I often don't have enough plugs for all the devices that I want to charge.
Hub-It to the Rescue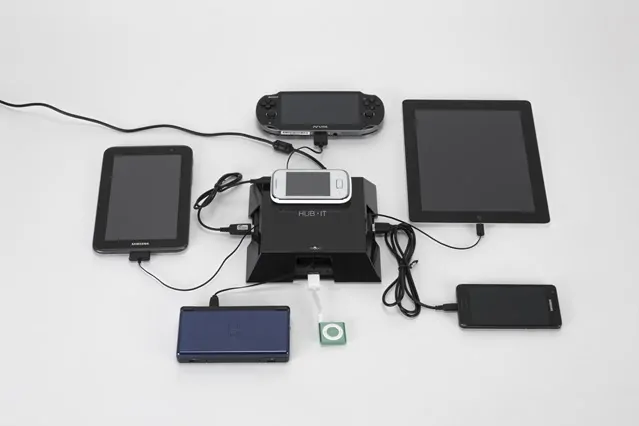 The Hub-It Sync and Charge Station is an innovative, whole-house, charging station. Rather than just providing a fancy (and often over-priced) USB dock, the folks at Hub-It have actually gone ahead and provided an all in one charging solution. It comes complete with all the retractable cables that most households will need to charge their devices (and room to add more).
It is a USB 3.0 super-speed smart hub that allows you to charge up to 7 devices at once. So even though this black beauty would be perfectly content to sit on your kitchen counter, it could also find itself at home sitting on your desk plugged into your laptop. So not only will you be able to charge your devices quickly and easily, you'll also be able to sync them at lightening speed.
But powered USB hubs and charging stations are a dime a dozen these days. (Well more like $50-150, but still, there's a lot of them.) Many of them claim to be the answer to all your charging needs, but they often fall short in one way or another. I can honestly say that out of all the charging solutions I have used, this one is my favorite.
What I Love about Hub-It
My favorite feature about the Hub-It Sync and Charge station is the retractable Hub-It customizable cartridges. Included with the device are four these little beauties, which will satisfy the charging needs for most. They are: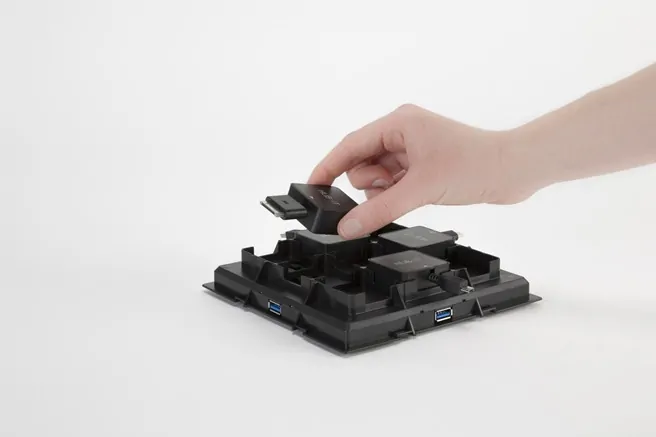 You can exchange the Hub-It cartridges ($7.99) easily with cartridges for any of the following cable types: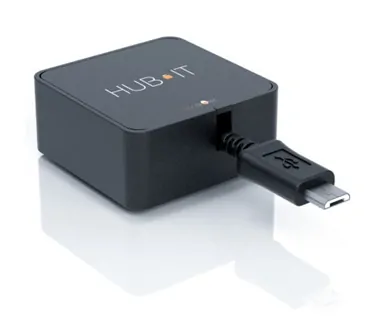 I really like that I can plug into the USB 3.0 port if I want to charge additional devices. And because it's USB 3.0 and it charges and syncs devices super fast. Although I personally don't have it plugged into my computer, it would work great as a dock for all your peripheral devices. If you have a laptop, having an powered USB dock is pretty much a must if you have any external devices you use routinely.
I'm not the only one who loves this thing, however. The reviews on Amazon are excellent. Most reviewers state that they were hesitate to initially purchase based upon size of the device or being with the company. But my favorite review is from  D. Schonberg as he discusses using it at a tradeshow booth. You just have to check out his review.
What it Works With
Hub It is compatible with more than 10,000 devices including: Phone, iPad, iPod, Smartphones and Tablets, mp3 players, Digital Cameras, gaming consoles, GPS, Hard Disks, pendrives, bluetooth, Apple, Samsung, Nokia, HTC, LG, Asus, Google, Sony, Tom Tom, Garmin, Kindle, Nintendo, Playstation, Huawei, Walkman, and many more.

The Weird Things About Hub-It
While I can honestly say there isn't really anything about Hub It that I don't like, there are some things that I think are weird. For example, there are enough slots in the hub it for 9 charging cartridges, yet based on all the literature I've read, and the shape of the cover, only the four of them actually work. Also, the AC adapter for the device does not feel like it is inserted all the way even when there is not way it could possibly by pushed in any further. It feels like the adapter port should be deeper to allow for the AC adapter to be more securely seated.
Overall Impression
The Eggtronic Hub-It Sync and Charge Station is a single device that can eliminate the need for a pile of cables. The ability to interchange and retract the cables sets this charge station apart from other. The USB 3.0 is just icing on the cake. I'd recommend this device to anyone that owns devices that need to be charged. It's an awesomely fast and affordable charging and syncing solution that would be at home anywhere.
Find out more information on Eggtronic Hub-It Sync and Charge Station.
You can find pick up your own on Amazon for less than $60 (MSRP $79.99). It is also available at Wal-Mart and Best Buy.