*articles contain affiliate links*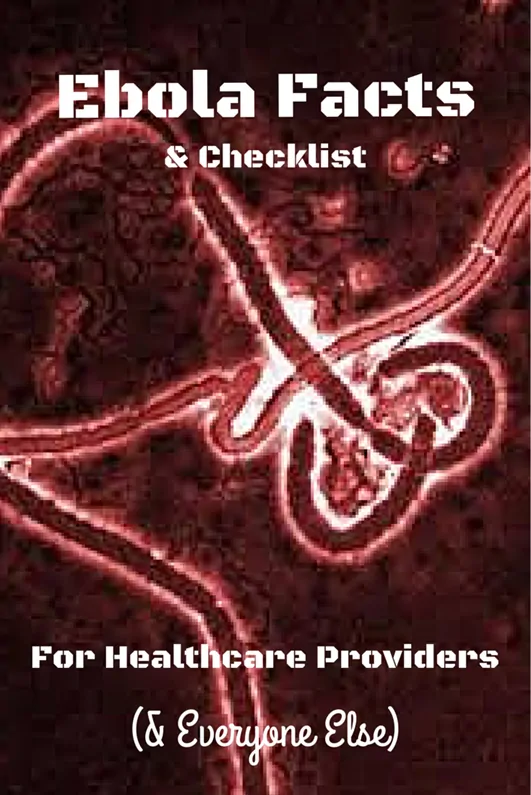 The Ebola situation has many in the United States at panic levels. We've already had several patients with Ebola on U.S. soil. We've already already had a death caused by Ebola. The media is spreading panic and is doing a terrible job at informing the public of any real facts.
Mistakes have been made in this Ebola epidemic. For example, the hospital that released the Ebola patient stated the they did so because of a problem related to an EHR, but they later recanted. While I didn't see it directly called out in the article I read about it, I'm almost positive that they're blaming it on a nurse that didn't tell a doctor. Others have hinted at it, and nurses almost always take the blame for any mistakes like this. But we shouldn't.
The fact of the matter is that all healthcare providers need to be on their toes when it comes to Ebola and every member of the healthcare team needs to follow basic screening recommendations. Not just nurses!
I want you all to be informed about Ebola, whether you are a nurse or not. This information matters.
Take Charge of Your Nursing Career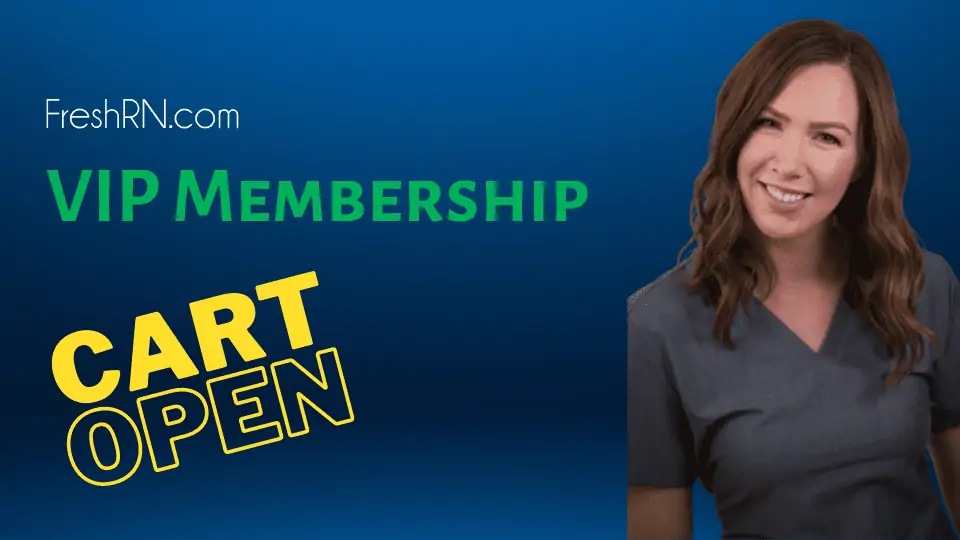 Your first year as a nurse is daunting. You need someone in your corner telling you what your managers really need from you, helping you learn to interact with your preceptor, and really just manage your life. Find all that an more with the FreshRN VIP - Membership.
I'm Ready to Thrive
The American Association for Accreditation of Ambulatory Surgery Facilities, Inc. (AAAASF) released the following Ebola facts and checklist.
Facts about Ebola in the United States
Ebola is a severe, often fatal disease in humans and non-human primates such as monkeys, gorillas and chimpanzees.
Humans cannot get Ebola through the air, water or food.
Ebola can be obtained by touching the blood or bodily fluids of a person who is sick with or has died from Ebola.
Ebola can be obtained by touching contaminated objects, such as needles.
Ebola can be obtained by touching infected animals, their blood or other bodily fluids, or their meat.
Those infected with the Ebola virus should be isolated, provided intravenous fluids and balancing electrolytes and maintain oxygen status and blood pressure.
Signs and symptoms of Ebola
According to the CDC, a person infected with Ebola is not contagious until symptoms appear. Signs and symptoms typically include a fever of more than 101.5, severe headache, muscle pain, vomiting, diarrhea, stomach pain and unexplained bleeding or bruising. Symptoms may appear anywhere from two to 21 days after exposure to Ebola with the average being eight to 10 days.
Ebola Checklist for outpatient facilities
Monitor the situation at the Centers for Disease Control and Prevention (CDC) website.
Assess and ensure availability of appropriate personal protective equipment and other infection control supplies such as hand hygiene supplies.
Review facility infection control policies.
Recognize a case of Ebola and be prepared to use appropriate infection control measures.
Review environmental cleaning procedures.
o Begin education and refresher training for health care providers on Ebola virus disease signs and symptoms, diagnosis, how to obtain specimens for testing, triage procedures, employee sick leave policies, how and to whom Ebola cases should be reported and procedures to take following unprotected exposures.
Avoid contact with the blood or bodily fluids of an infected patient.
Have the capability to request diagnostic tests or prepare samples for shipping and testing elsewhere.
Ensure laboratories review procedures for appropriate specimen collection, transport and testing of specimens from patients who may be infected with Ebola virus.
For more information about the Ebola virus, visit aaaasf.org.
Download Nurse Bingo Today!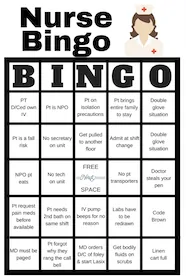 Liven up any shift with a fun game of bingo. See who can fill a row first!
Fill a whole card and lose grip with reality.
Your privacy is protected. We will never spam you.