*articles contain affiliate links*
This post brought to you by eBay. The content and opinions expressed below are that of The Nerdy Nurse.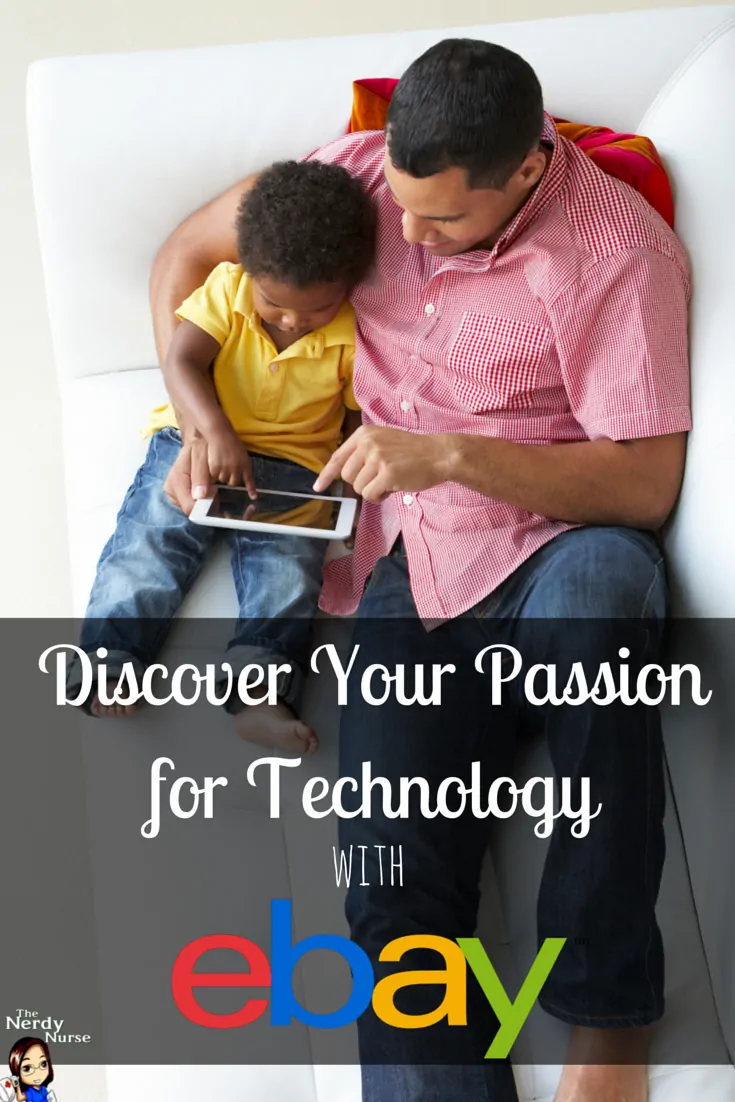 One of my personal missions in life is to empower people (especially nurses) to become more confident using and passionate about technology. I'm a big advocate for integrating technology into your routine. This includes using tablets and computers to educate children, expand the minds of adults, and keep aging loved ones connected to the world.
This can be a real challenge because of the high prices associated with many of the latest and greatest high tech gadgets. However, there's no need to swear off top of the line technologies because of retail stickers prices. I hardly ever pay full retail value on any of the technology products and accessories that I buy.
Use eBay and Save the Easy Way
One of the easiest ways to save on electronics is to buy them on eBay. Whether you're looking for smartphones, laptops, fitness trackers, or digital cameras, you'll almost always find the best prices on eBay.
My History with eBay
I have been a member of eBay since 2002. Over the years I've used eBay to buy laptops, cameras, phone accessories, and all sorts of gadgets. I'm always happy with the convenient process and the quality of items I receive. I'm even more thrilled with the prices.
We are constantly losing cables, cases, and charges and I always have backups because they are so affordable on eBay. I wrote 5 Must-Have Smartphone Accessories That Won't Break the Bank to showcase some of the many ways that buying your smartphone accessories online can save you money. You're going to buy a case and spare charger for your phone, why not get a deal on it?
Not Just for Auctions
There is a common misconception that eBay is just auctions. However, you'll find many of the best eBay Deals for new or refurbished electronics in fixed price listings with free shipping included. It's not uncommon to pick up a current model iPad for $100 off the sticker price and have it shipped right to your front door in a matter of days.
Discover Your Passion for Technology
I'm thankful that eBay gives people an opportunity to find deals on the technology toys that they want. When electronics can be purchased at considerable savings, it opens the door of technology-love to more consumers. Technology and electronics have vastly improved our personal and professionals lives. You can discover your passion for technology without breaking the bank and find high tech, low prices on eBay.