*articles contain affiliate links*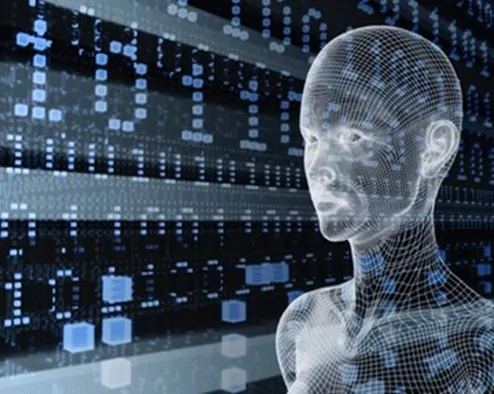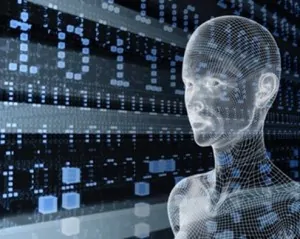 It's official. I've actually worked a paid full week as a Clinical Informatics Specialist. I have been on the job of a week solid and no one has called me stupid, wrote a list, or been incredibly annoyed by my presence. In fact, my boss actually came to my cubicle door and asked, jokingly of coarse, "You coming back tomorrow?" As if I would step out of the coolest opportunity I have been given in my career so far? Not likely.
Clinical Informatics (working behind the scenes with documentation and software) is such a fantastic combination of my learned skills, natural attributes, and passions. Heck, I even called myself a Nerdy Nurse for a full year before I even was one… well I was nerdy, and a nurse, but the two paths didn't merge as often as I would have liked… but I digress.
What I Expected
I expected there would be some type of classroom orientation that would last several days and I would be herded through with the rest of the new hires, other nurses, and eventually get divided into smaller groups and continue a structured learning program. I thought there would be some sort of manual, a rigged schedule, and a designator mentor that would show me the ropes. I expected their version of Meditech to look exactly like the one I had been working with with minor alterations and tweaks. I was sure someone would hold my hand, tell me all the dirty things about the company, and constantly vent about what they wished would be better and how eventually I will hate working there.
What Really Happened
I missed the monthly hospital new-hire orientation, because of the notice I worked at my previous job, but they allowed me to start the next week without any problems or hold ups. I walked in, was shown around the "office" once more, shown my cubical (computer install pending) met a few new faces, oriented to the bathrooms, my office, and more staff members. I attended a meeting with my boss, and was introduced to more people.
A Productive Meeting
The meeting was interesting. The discussion was about buying 25 new computer/tablets for nurses and doctors to document on in an ambulatory/office setting. Was it more practical to buy tablets (iPad style, but windows based, without keyboards) or laptops for the nurses to document care. The debate actually got a bit heated with the hardware guy having a quick, and valid, response to every question/concern/suggestion that was made. Amongst the many issues, battery-life and perceived "need" for a keyboard were heavy on the table. I had done my very best to be a quiet observer throughout most of the meeting. After all, it was my FIRST day and I didn't want to scare them all away with my opinions… cause opinions, yea I got one, I got one about everything. And sometimes opening my big mouth causes me far more grief than you could ever imagine. The leader of this particular meeting hangs her head in a moment of frustration, looks up and over at me and asks "What do you think we should do?" A slight pause, the room was quiet, and I had a moment to make the a first impression, good or bad, here was my moment. I opened my mouth and out came:
I think they should all just used iPads.
Laughter filled the room and the tense mood had been lightened and lifted, and even the hardware hard-baller chuckled a little.
"That's what they all want too!" But logistically we all knew (myself included at this point) that they weren't practical and the hardware could not handle the needs of the EMR. Windows based was a must, and there was no way around it at this particular point in time. But the size, battery, and comfort level that the iPads would offer are exactly what the clinicians would want. I did the express that as nurse interfacing with a tablet would give a greater ability to face the patients while completing assessments and entering data. The technology would be seen as less of a barrier to care if it were an active part of the assessment rather than something the nurse had to look at constantly, and sit down somewhere, in order to document while assessing the patient.
Then I got to Drive
I then was sort of let loose with some passwords, new software, new email account, and various other news and was basically handed the reins and told to drive a little while. I did.
Considering the fact I am working with technology, I found the representation of the Amish horse-drawn buggy to be classically ironic… I'm easily amused. And I just wanted to share that tiny bit of joy with you!
And Meet More Awesome People
The rest of my week was filled with other introduction, great conversations, and shadowing nurses and other members of the healthcare team. I was grateful for the opportunity to see how the nurses at this hospital use their EMR and ask first hand what they loved and hated about it. I was thrilled to hear that for the most part, they felt the EMR complemented their care and other than a few quirks, they felt it worked well. The response I got when I asked "What don't you like about the MEDITECH EMR?" was almost always "When It goes down!"
No one disparaged the hospital, not even once. They all talked about how happy they were to be there, how grateful they were for electronic charting, and had great things to say about the town. This made me so much more confident with my decision to buy a house and move to the area and stop commuting. After one week I am already over the commute.
Take Charge of Your Nursing Career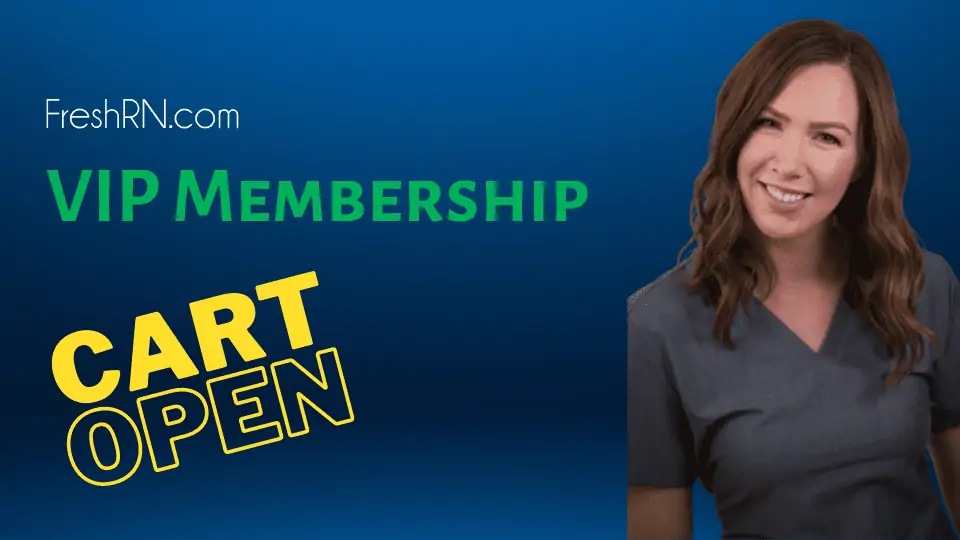 Your first year as a nurse is daunting. You need someone in your corner telling you what your managers really need from you, helping you learn to interact with your preceptor, and really just manage your life. Find all that an more with the FreshRN VIP - Membership.
I'm Ready to Thrive
The most interesting thing I learned this week was just how much of this job is going to be about self-motivation and project management. Tasks and projects are 'owned' by certain people in the department, and although they all work together to achieve a common goal, there are definitely people who have adopted aspects of the various software to make them their own. The term "Project Management" I believe is what most closely describes this functionality in clinical informatics. I am all about taking ownership of something, and having it by my baby and working with others to make it better!
Project Management: Physician Documentation
I am excited that one of my EMR babies is going to be Physician Documentation. Apparently this product is the most complex software build is the hardest to get users to buy-in. I understand why completely. When I was told about Physician Documentation in the EMR I was confused. I kept thinking about how the doctors I've encountered don't document anything within the computer. Everything is dictated or written by hand in a progress note. I never even thought about the fact that in some facilities this was all done on computers, without the need for transcription in between. For few physicians that have embraced it, the benefits were numerous to them, the nurses, and their patients. The records were on the chart instantly and much more cost-effectively. This excited me! I will discuss this project in more details in future blog posts, but I am THRILLED to be able to eventually manage this project!
What Happens Next
For at least a little while, I'll be doing a combination of self-lead learning through the various tutorials and tools provided by the software manufacturer. I will be doing more shadowing, meeting, and hobnobbing. I will also have some one-on-one time with others who are already working on and building the system. I will dabble and play in the test realm, I will meet doctors and nurses who use the product, and learn more about the people I work with and what they all do.
Nerdy Nursing Rocks
I get to use my clinical nursing knowledge and my natural nerdiness to do great things in healthcare. I get to help the organization stay on track with ARRA and meaningful use. I get to be an advocate for technology and am actually encouraged to encourage others to adopt new technologies. I am getting paid to do what I would do for free. I am FINALLY part of the bigger picture and have the ability to make changes that do work that is making a difference in thousands of lives everything. I am where I want to to be and can only see this nerdy little story unfolding into more opportunities.
I love my new job.
Download Nurse Bingo Today!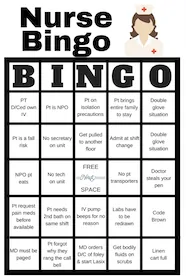 Liven up any shift with a fun game of bingo. See who can fill a row first!
Fill a whole card and lose grip with reality.
Your privacy is protected. We will never spam you.