You have the power to change the face of nursing and healthcare, but you have to take action.
If you're tired of seeing problems in health care…
Your profession needs bold, powerful, and passionate leaders that can impact the profession while improving their lifestyle. That's you. Starting a blog (specifically a healthcare blog) is the fastest way to become a nurse influence so you can leave the nursing legacy you were born to.
…Do something about it.
Getting Started is EASY. Download the Nurse Blog Checklist and we'll send you this free PDF with the basics you need to get started.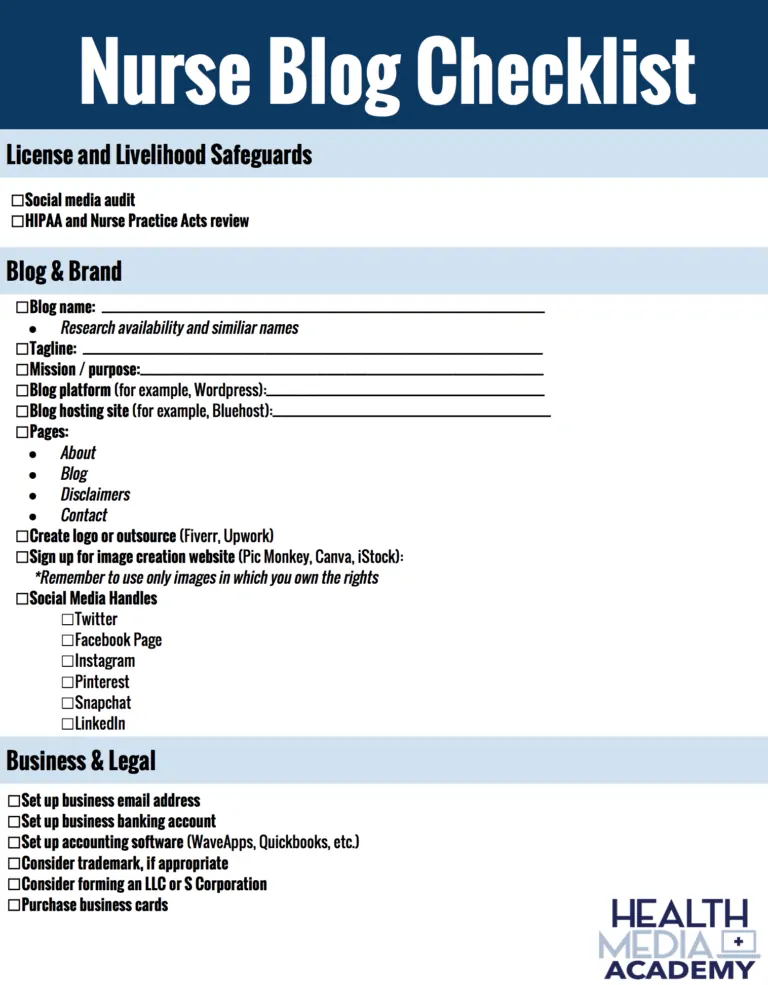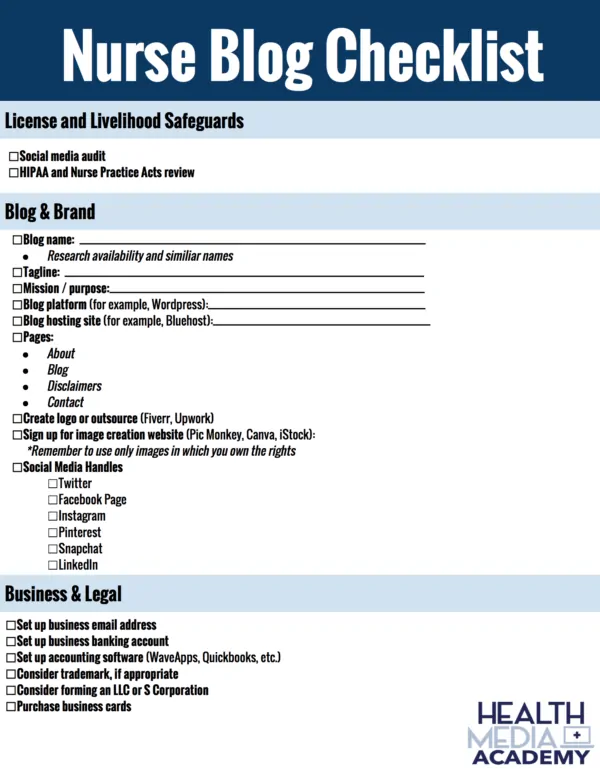 [thrive_leads id='13814′]