*articles contain affiliate links*
How does a full-time nurse create a blog, and then write a book? This post will be a guide, as I share my experience and what I learned.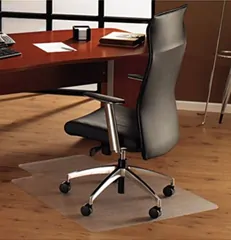 How to Go from Blogging to Writing A Book
If you are a blogger and want to know how to write a book, I am happy to share my experience with you. There are a lot of things to consider. I hope this post inspires you to go for it.
Be Prepared to Go Into Extensive Detail
My first piece of advice – be prepared to go into more detail than you ever felt like you did for your blog posts. I had no idea how much information a book would require until I sat down to write it.
When I was initially approached to write the book I was apprehensive. I knew that writing a blog and writing a book was a little different. I've always said that I'm a talker, not a writer, and even though I can be fairly long-winded, I'm not sure I've ever spoken a monologue long enough to fill the pages of a book. I guess until now, of course.
I was right to be apprehensive. Writing a book is hard! I'm a pretty good blogger and you would think that would transition well to book writing, and I think it does, but it doesn't make it easier. It's like asking a Olympic sprinter to run a marathon. They could probably do the job but their strength isn't endurance; it's cranking it out in the short term.
Put in the hard work & don't be sensitive
There are going to be a ton of rounds of edits and rewrites. The editor is going to cut out parts you think were super important and ask you to explain parts that you that was silly. But it's all worth it. It all comes together and creates a stellar book.
I've been doing my initial author review, edits, and rewrites and it feels like I've written the book twice already. If anyone has any preconceived notions on what it's like to write a book, let me be the first to tell you that it's hard work.
However, I think that this book will make a big difference for nurses who are struggling with technology. My hope is that The Nerdy Nurse's Guide to Technology will ultimately make a difference in the patient care that nurses who read the book are able to deliver.
Deadlines Are Real
When you are writing a book, deadlines can be killer. And if you are working with a team, the deadlines are for them and the publishing company, so there isn't much room for leniency.
Writing a book will become another full-time job, treat it as such. Dedicate specific times in your day every week to focus on book writing.
Keep Dreaming of More To Write
After the book is published – enjoy the success! You wrote a book! And don't stop here. Keep dreaming of your next book. I know this experience left me with a desire to do it again.
My experience got me thinking about other possible books or ebooks to write. Although at the same time it has me wondering where I am going to find the time to write them. I work a full-time job as an informatics nurse and my blogging business continues to grow. Finding time to relax and just exist is difficult these days, but it's also very fun and exciting.
Writing A Book – Bloggers Can Do It
There are so many bloggers that experience the joy – and stress – of writing a book. If they can do it, so can you! Even if you don't already have a blog, if you want to write a book you should go for it!
Download Nurse Bingo Today!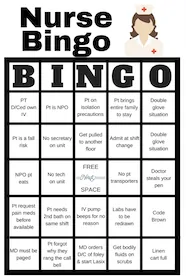 Liven up any shift with a fun game of bingo. See who can fill a row first!
Fill a whole card and lose grip with reality.
Your privacy is protected. We will never spam you.