*articles contain affiliate links*
Finding the best nursing shoes for men is vital to having a productive and pain-free shift. I write a lot about nursing shoes for women, but thought it was time I focused on the best shoes for male nurses. More often than not, men are unjustly forgotten when it comes to nursing equipment and apparel, but not this time. Male nurses work the same long hours as their female counterparts and deserve their own list of comfortable nursing shoes to keep their aches and pains to a minimum.
The best nursing shoes for men are subjective, but we will be detailing the most popular and highly favored men's hospital shoes. Read on to find the top 10 nursing shoes for men because we don't want the valuable 11% of the nursing workforce to be forgotten
Best Nursing Shoes for Men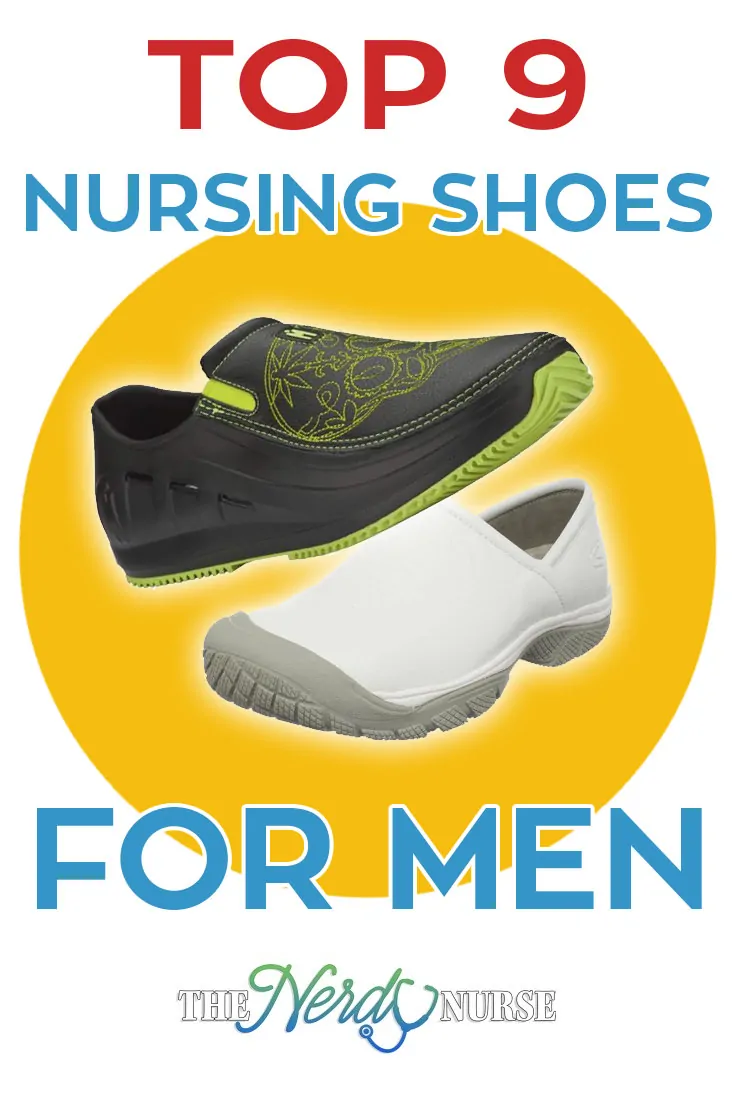 We've outlined some of the top nursing shoes for men in this comparison table to make it easier to find the one that is right for you. You can click "Read More" on any of the items in the table to jump to the section in this article outlining more information about it. Or, you can click the "Buy from Amazon.com" button to pick it up immediately.
We love male nurses, and we want to help you take care of your feet too!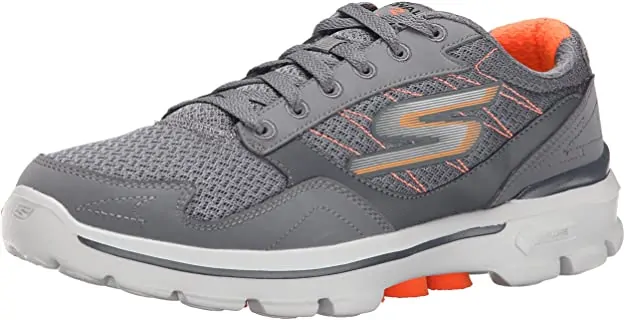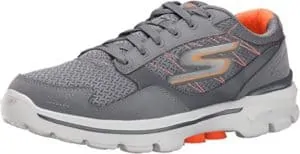 It's hard to find a more comfortable shoe than those made by Sketchers. The Skechers Performance Men's Go Walk 3 is no exception. The Go Walk series of Sketchers feature innovative footwear technology including a super soft, yet resilient insole, midsole, and outsole. The footbeds are memory foam. Combine all that together and you get "proprietary 'SQUISH' component with exclusive Resalyte® material." They come in different materials, but we suggest the leather so you're protected from bodily fluids. Get the best price and a great section of colors on Amazon.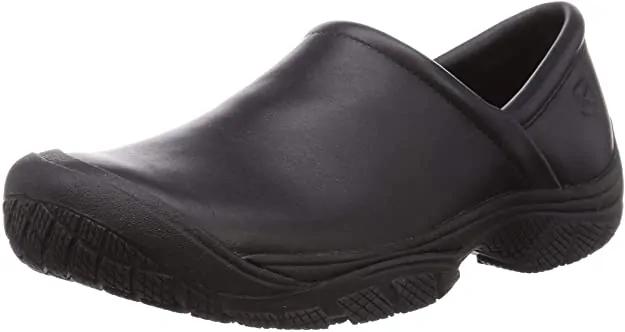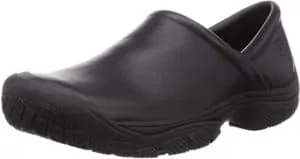 For a more sleek design, without compromising comfort, men can choose the Keen Utility Men's PTC Slip-On Work Shoe. This leather upper features a rubber sole, Keen.Cush PU and memory foam footbed and medial side gore for maximum comfort and fit. Available in both solid black or white with detail on the toe, this shoe can be found for slightly less than MSRP of $110.00 and free Prime shipping on Amazon.com.
Cherokee Men's Jackson Work Shoe is slightly cheaper, with an MSRP of $79.99, but fortunately, you can find it on Amazon.com for around 7% less. This full-grain, water-resistant leather upper features a rubber sole, steel shank, and extra firm heel stabilizer. This men's nursing shoe is available in either solid black or solid white.
If you prefer to tie your shoes on for a tighter, more solid fit, the K-Swiss Men's Grancourt II Tennis Shoe may be perfect for you. This soft-action upper is comprised mostly of leather with some synthetic fabrics and a rubber sole, which provides maximum traction and stability. For added comfort, the heel collar and tongue are both padded, and the lining is breathable and designed to wick away moisture. This K-Swiss shoe, available in black or white, has an MSRP of $55.00, but you can spend about 23% less by shopping on Amazon.com.
The Dansko Men's Professional Oiled Leather Clog, made of black leather with a manmade rubber sole, offers a sleek, professional appearance to any male nurse's feet. Their female counterpart
has been one of the most popular shoes for nurses for many years. These shoes are easy to clean, with comfort to spare, this shoe has an MSRP of $125.00. However, as typically the case on Amazon.com, you can find it for less!
Although quite similar to the SRMEXAM Step-In, this Dickies Men's Leather Step In has a slightly lower MSRP of $60.00 and can be purchased on Amazon.com 16% less. Available in both wide and regular widths, this men's nursing shoe offers a slip-resistant sole, is lightweight and washable and is available in either black or white.
Although more often associated with women's shoes, Skechers Brand has created a simple, yet comfortable Men's Keystone Sneaker complete with a slip-resistant rubber outsole and a compression-molded EVA Midsole. This nursing shoe for men is comprised of both leather and synthetic fabrics. The Keystone Sneaker by Skechers sells for approximately 21% less than the MSRP of $55.00 on Amazon.com and is offered in both solid black and solid white.
K-Swiss has another shoe making our list of top ten nursing shoes for men with their K-Swiss Men's ST329 CMF Sneaker. This shoe offers not only comfort, but a little more in the color category, with colors such as black and silver, all white, and white and silver and a combo of all three. A completely leather upper with a rubber outsole and compression-molded EVA midsole, the MST329 has an MSRP of $75.00 but sells for approximately 23% less on Amazon.com.
A bit out of the ordinary, but adding slightly more style to your step is the MOZO Men's Sharkz Hospital Shoe. This shoe is available in all black or a white/black checkerboard pattern. It is comprised of leather and synthetic materials with a lightweight molded base and sidewall ventilation to help manage moisture and heat. Furthermore, the insoles are designed with the Tripe Fit System for moisture absorption and the outsoles are Spider Traction Max to keep them slip-resistant. The MSRP on the MOZO Men's Sharkz Hospital Shoe is $70.00 but can be yours for 16% less if purchased on Amazon.com.
So, fellas, you can't say that this nursing blog is leaving you out. We sought out footwear specifically for our favorite murses this time around. While purchasing any of these nursing shoes for men at Amazon.com will save you money, you will not be compromising style, comfort, or durability! Your feet will thank you!
Oh and, ladies, I've got you covered as well, check out the Top 10 Nursing Shoes for Women. In case you are wondering, in my opinion, the best shoes for nurses are Timberland Renova Pro.
We'd like to know if any of you are wearing any of these and what recommendations you have. What are the best nursing shoes for men in your opinion? Leather, sneakers, clogs, something else altogether? Sound off and let us know.
Download Nurse Bingo Today!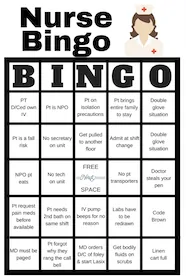 Liven up any shift with a fun game of bingo. See who can fill a row first!
Fill a whole card and lose grip with reality.
Your privacy is protected. We will never spam you.