*articles contain affiliate links*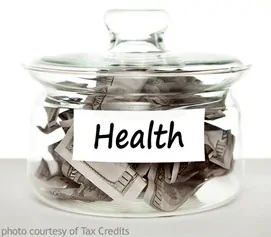 Every family has health concerns and you want access to the best care available. You want to make sure that you are well prepared for any health concerns that may arise. Some consumers might not realize that different benefit plan options exist for them in additional to traditional health insurance. One option is a Flexible Spending Account (FSA) – an employer-sponsored benefit add-on that allows employees to set aside pre-tax money for qualified health expenses.
This can really be a huge life-saver when major health issues arise. It can also come in handy for covering the high cost of many prescription drugs as well as many health related items that can be purchased over the counter.
An FSA lets you cover health care expenses not covered by traditional insurance plans. Before opting in to an FSA during open enrollment, you should first estimate how much you will contribute to the FSA. Starting with plans in 2013, the annual contribution limit into a Health Care FSA is $2,500 per person.
Many FSA plan years have a December 31 deadline, but some employers offer coverage extensions through a 2 ½ month grace period. For those with a grace period, one upcoming deadline is March 15.
If you have additional funds in your flexible spending account and are wondering what you can spend them on here are a few examples.
Eligible Products with an FSA:
Blood pressure monitors
Breast Pumps and other baby care
Hot and cold packs
Sunscreen
First aid kits
Shoe inserts
Contact lens solution
If you have a flexible spending account and don't have time to get to the store you should consider shopping online for these healthcare related purchases. Rather than let those funds expire you can stock up on your medicine cabinet essentials to keep you families health going strong.

A great resource for those with FSAs is FSAstore.com – a site exclusively selling thousands of FSA-eligible products and answering FSA-related questions through an online Learning Center. For more information on FSAs, or help with figuring out how much to contribute and which FSA eligible expenses qualify, visit FSAstore.com.
Download Nurse Bingo Today!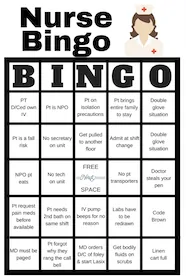 Liven up any shift with a fun game of bingo. See who can fill a row first!
Fill a whole card and lose grip with reality.
Your privacy is protected. We will never spam you.