*articles contain affiliate links*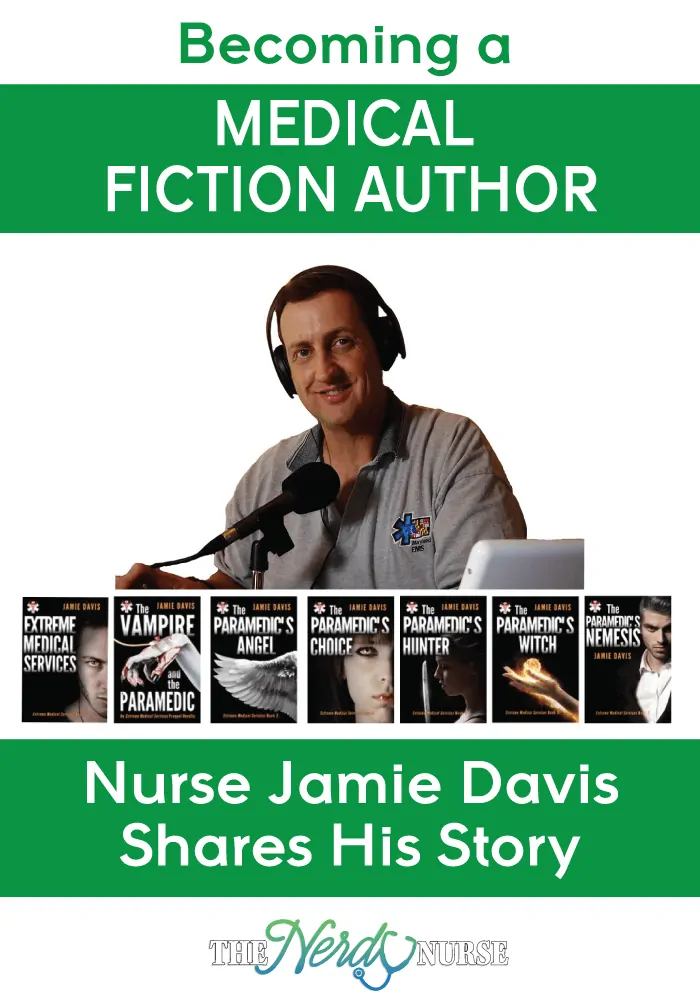 There is no denying the need for medical books. They offer a wealth of information and teach us valuable skills. However, there are times when the last thing we want to do is read a text book. For enjoyment, many nurses turn to medical fiction for enjoyment.
I recently had the opportunity to interview Nurse Jamie Davis and talk with him about his journey to becoming a medical fiction author.
Becoming a Medical Fiction Author – Nurse Jamie Davis Shares His Story
1. What inspired you to start writing medical fiction?
I've always had the bug in the back of my mind to write a novel, but it wasn't until a few years ago that I got the crazy idea that led to my first series. I wondered what would happen if creatures of myth and legend like vampires and werewolves lived among us and we didn't know it? Then I asked myself the question "Who would a werewolf call when he needed emergency medical care? Where would he go?" That is where my "Extreme Medical Services" series was born.
2. Did you always picture yourself as an author/writer?
I started writing creative fiction at an early age. My mother recently gave me a collection of my school papers she'd been saving since I was a kid. In there were several stories I'd written for projects in school. My favorite was "The Great Melted Cheese Disaster of 1975!" I guess it's always been in my blood.
3. Do you draw any inspiration from real life?
While I don't ever write about real patient encounters in my stories (HIPAA violation much?), I think the patients paramedic Dean Flynn encounters will be familiar to any health professional who reads my books. While they are a collection of mythical creatures disguised as humans, they present with the same real and often chronic medical problems we all see in real life. Adapting a creature's magical abilities to a human medical problem is a fun exercise in creativity for me, too.
[easy-tweet tweet=""Who would a werewolf call when he needed emergency medical care? Where would he go?"" user="@TheNerdyNurse"]
4. Was the move to writing medical fiction a natural move from being a nurse?
I don't know if it was natural, but being an author does take good time management skills and personal discipline that all nurses develop as part of their education and jobs. I also have to have good communication skills to work with my editors, cover designers, and representatives with the various ebook stores. Nursing certainly helped prepare me to make the leap to writing fiction.
5. What advice would you give anyone who thinks they want to write a book?
Go for it! It's a great time to be an indie author. You no longer have to go through a publisher to get your books out there. You can go directly through Apple iBooks, Amazon Kindle, Barnes and Noble Nook, and Kobo Reader to publish directly to your readers. It's fun and can be quite lucrative if you stick with it and develop an audience of readers who follow you.
6. Who are some of the authors that inspired you?
I really love authors who develop characters you grow to care about as you read. I know I've accomplished this in my books when I hear back from readers who say they laughed or cried at certain sections of my books. Authors who have done this for me include Janet Evanovich and her "Stephanie Plum" series, David Weber and his "Honor Harrington" series, and Robert Jordan and his "Wheel of Time" series. You'll notice they're all in different genres. I like to read lots of different types of books.
7. What advice do you have for aspiring authors?
Develop a writing habit. That means make time to write everyday even if it's only a half hour at a time. You'd be surprised how it can add up over time. Writing a half hour a day, everyday, can yield up to three novels in a single year. It adds up. Just do it!
Everyone can get a free book from Nurse Jamie Davis' series, The Vampire and the Paramedic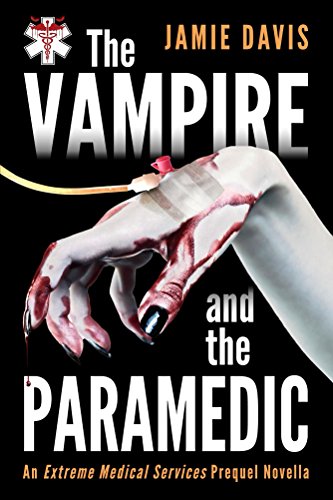 Jamie's Medical Fiction Novels
The Vampire and the Paramedic: An Extreme Medical Services Prequel
The Paramedic's Angel (Extreme Medical Services Book 2)
Extreme Medical Services: Medical Care On The Fringes Of Humanity
The Paramedic's Witch (Extreme Medical Services Book 5)
The Paramedic's Hunter (Extreme Medical Services Book 4)
The Paramedic's Nemesis (Extreme Medical Services Book 6)
The Paramedic's Choice (Extreme Medical Services) (Volume 3)
The Nightingale's Angel (The Eldara Sister Book 1)
More About Jamie: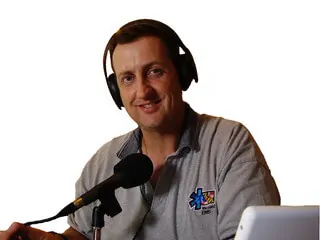 Jamie Davis is a nurse, paramedic, podcaster, and author entrepreneur living and working in Maryland. His programs have been downloaded over 6 million times in the last ten years and he looks forward to keeping his shows for nurses and other health professionals going for another ten years. He latest venture as a novelist has led to nine books published and more on the way. You can find more about his books at JamieDavisBooks.com.
For other information on great books for nurses and nurse authors check out:
Save
Download Nurse Bingo Today!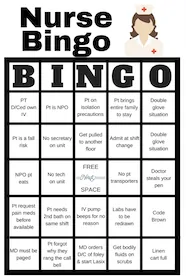 Liven up any shift with a fun game of bingo. See who can fill a row first!
Fill a whole card and lose grip with reality.
Your privacy is protected. We will never spam you.