*articles contain affiliate links*
Already know Amanda Trujillo's story, and want to find quickly out how to help? Go here for support, donation, and media details.
There are times in my nursing career when I am so very proud of how far we have come in advancing our profession. Unfortunately, there are also times where I am reminded that this is still very much an uphill climb we must make to legitimately participate in truly collaborative healthcare. Today is one of those days in which I am reminded we still have battles to win.
The following blog post is related to an email that was originally sent to @EchoHeronAuthor. It was then posted on  Vernon Dutton's Posterous, Amanda Trujillo case will go before the Arizona State Board of Nursing on January 24th, 2012.
Her story is one of an archaic medical model in which the doctor's word is supreme, and we are all just nurse maids here to do their bidding. This is an indication that there are many who do not wish to continue to advance toward collaborative healthcare in which we work as a team to provide patients with the best care possible. This is also an example of persons who may not be in medicine for the right reasons.
Success in healthcare is not defined by how many treatments and tests you can perform on a patient. Success is defined by the ability to help a patient make informed decisions on their path in health and life. If that path includes surgery, then so be it. If that path does not, and we have informed the patient of all the options, and they are capable of making an informed and rational decision, then we have been successful.
I'm really disgusted that a healthcare organization would bow to the tantrum of one very arrogant and immature physician. If there was one example of a surgeon with a God-Complex, this is one.
Take Charge of Your Nursing Career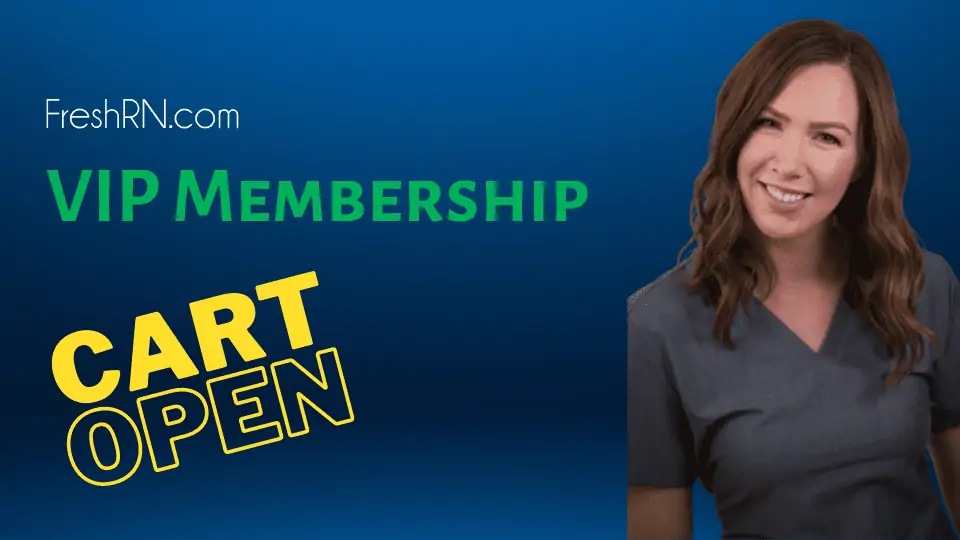 Your first year as a nurse is daunting. You need someone in your corner telling you what your managers really need from you, helping you learn to interact with your preceptor, and really just manage your life. Find all that an more with the FreshRN VIP - Membership.
I'm Ready to Thrive
I encourage you to read the email and case below and to reach out to Amanda Trujillo ( @NurseInterupted on Twitter) to show her your support. We need patient advocates like her to take care of us. Do you want your loved ones to have the right of choice in their healthcare stripped away from them by a detached physician?
You can also email the Arizona State Board of Nursing and let them know you are following Ms. Trujillo's case: [email protected]
The Email and Arizona State Board of Nursing Case
This is a (must read) e-mail that was passed to me from Echo Heron. @EchoHeronAuthor




Hello Ms. Heron,

My name is Amanda Trujillo. I'm a registered nurse of six years , specializing in cardiology, geriatrics, and end of life/palliative care. Back in April of this year I was caring for a dying patient whom I had discovered had no clue about what they were about to participate in when they agreed to get a major invasive surgery. When I properly educated the patient using the allowed materials by my employer they became upset that the physician never explained details of the surgery or what had to be done after the surgery (complex lifetime daily self care). The patient also had no idea that they had a choice about whether they had to get the surgery or not or that there were other options. They asked about hospice and comfort care and I educated the patient within my nursing license and the nursing code of ethics. The patient requested a case management consult to visit with hospice to explore this option further in order to make a better decision for their course of care. I documented extensively for the doctor to read the next day and I also passed the info on to the next nurse taking over, emphasizing the importance of speaking with the doctor about the gross misunderstanding they had about the surgery. The doctor became enraged, threw a well witnessed tantrum in the nursing station, refused to let the patient visit with hospice, and insisted I be fired and my license taken. He was successful on all counts.

Instead of initiating the hospital policy of consulting with an ethics committee to sort out the situation the hospital fired me instead. The doctor was angry that the patient had changed their mind about the surgery and my nurse manager was angry that I "messed up all the doctors' hard work and planning for the surgery." Since then, my career has been destroyed, no one will hire me because of the complaint on my license. Despite almost three nursing degrees after my name, my education and experience–at this time–is considered "null and void." I'm a single Hispanic mother who fought hard to get off of welfare and to make it through school into a career I love. I never dreamed a complete stranger could strip our lives away, and under such a circumstance in which I was doing my job and protecting the patient's rights to full disclosure about the surgery and their right to choose their course of care. Today, we are back on welfare, we can barely keep food in the house, have almost lost our house 4 times, and I cant get health insurance for my daughter who has severe asthma. This situation can happen to any nurse and any patient–and it is happening with more frequency throughout the United States. Nurses are afraid to speak up when they see unsafe or unethical practice taking place with their patients' lives. The nurses at the hospital I worked at have told me they don't teach their patients anything anymore and they don't report things that concern them for fear of losing their jobs and their lives like I did. There have been similar cases in recent years–most notably in Texas and in Maryland. It boils down to this–without nurses speaking up in dangerous or unethical situations there will be more accidents, more medical mistakes, and more lives lost. Nurses everywhere turn the other direction now because of the threat of retaliation. I'm a strong advocate for patients and families who are at the end of life. The sunset of life is an extremely important developmental milestone in the life of a person and their loved ones. Its a time that should be spent the way the patient and family want it to be spent—and where they want it to be spent. More and more, as I have advanced into nursing, I have seen people lying in hospital beds for weeks on end, suffering debilitating pain, air hunger, bed sores, muscle wasting, and their dignity is not respected–as their family members stood by horrified. No family should have to remember their loved one's last days and weeks as images of torture. Nine times out of ten my patients were not even aware that they had the option to go home if they wished–they were just told they "had to keep trying something else." We as healthcare providers do not have the right to omit that information or option from people and their families, we don't have the right to refuse a patient the right to visit with hospice to ask questions and learn more, and we certainly don't have the right to deprive a person of the ability to complete very important developmental tasks at the end of life that involve family. The statistics out there about how many people die in hospitals each year are staggering–and they are dying badly. At this time only 18 states have laws in place to protect patients and nurses. I have been working tirelessly with Senator Nancy Barto here in Arizona to get legislation passed to:

1) Ensure that the rights and choices of patients at the end of life or the end stages of disease are respected and fulfilled without question.

2.) Protect nurses from retaliation for reporting unsafe or unethical practice that could jeopardize the life and safety of patients and their families

3) Specifically define the role of the nurse in end of life teaching/counseling so that ALL physicians understand and honor that part of our job (its our duty and its legal–but every physician has a different opinion and were subject to that when we shouldnt be)

My goal is to get to Capitol Hill. I was making good progress with the Senator until recently when all communication stopped without explanation. I have learned through sources that "politics got involved" and put a stop to my efforts. I was also advised by a rep from the Arizona Nurses Association that they would not support any nurse reported to the board no matter what the cause because it would "damage their image and reputation". Our profession is well known for not supporting one another. Nurses who once called me their mentor and friend wont have anything to do with me because it will jeopardize their jobs and reputations. So in essence, this fight has been one that I've continued on my own. Now that I have learned that "politics" squashed my efforts at protecting people and nurses I am turning to the public to help me get over that wall. I would appreciate any of you out there writing to Arizona's legislators: Steve Pierce (President Elect of the Senate); Senator Nancy Barto, Representative Cecil Ash, Governor Jan Brewer, Senator John McCain, or Congressman Trent Franks. I will list their emails at the end of my letter. In the meantime, I need your help and support to get this message out there to the public. Pass my story on to your friends and family on Facebook (Im on there campaigning)–tell them to ask more questions, to speak up when they have concerns, to ask if there are other options. This is real, this is happening, and as the healthcare crisis continues to spin out of control and nurses are pressured "to do more with less"—even less attention will be paid to important safety and ethical issues that can endanger lives and basic human rights. I have written to every media outlet in my state but no one will take my story, I've written to 20/20, Dateline, Oprah, Dr. Oz, The Joint Commission, The American Nurses Association, The White House, President Obama,  and the Center for Medicare and Medicaid Services.

I have attached the legal brief for your review so you have a better understanding of what happened–understandably some information has been blacked out to preserve privacy.

The nurse investigator on my case reviewed everything I did and said that she had never seen documentation and care so thorough and "above and beyond the call of duty." Despite her recommendation to dismiss my allegations, the letters of praise from Mayo Clinic Physicians I worked with at one time,  nurse coworkers, and patients,   the allegations were not dismissed as I had expected them to be. This means I have to wait until January 24th-25th 2012 and go before the board to "explain myself."

I can accept that my short career as a nurse is over—what I cant accept is that the end of my career will mean nothing. If this is the end of my hard work and education I want it to stand for something, I want it to be for good. I want to know that at least no other nurse, their families, or patients and their families will ever have to experience this kind of horror. I took an oath to "First do no harm." if I walk away without a good fight, then I've become part of the problem and I don't deserve the RN after my name.

Im growing tired of fighting alone so I have reached out to you……….I have to stay the course because its the right thing to do and because I HAVE TO SET THE EXAMPLE  for my daughter Anaya to stand up for whats right no matter how difficult the journey….Please, tell my story to your friends, loved ones–and tell them to tell others. There is strength and change in numbers……..

Thank you for your time in reading this long email…..as you can imagine, its been a long year.

Respectfully

Amanda Lucia Trujillo MSN, RN, DNSc-NP(s)

Glendale, Arizona

Please e-mail the Arizona State Board of Nursing and let them know you are following this case [email protected]

Amanda Trujillo on twitter –  @NurseInterupted

(Amanda's case will go to the State Board on Jan. 24th)

028146

ROBERT CHELLE LAW, PLC

2256 N. 15th Ave.

Phoenix, AZ 85007

(480) 442-3410

(602) 257-0774 fax

Attorney for Amanda Trujillo

BEFORE THE Arizona STATE BOARD OF NURSING

In the Matter of Registered Nurse License No. RN137552 issued to:

Amanda Trujillo,

Respondent. )

RN/LPN INVESTIGATIVE QUESTIONNAIRE

DESCRIPTION OF EVENTS

(Nurse Practice Consultant, Ann Schettler)

Respondent Amanda Trujillo, by and through undersigned counsel, submits this Description of Events in response to a complaint filed against her in June of 2011 with the Arizona State Board of Nursing ("Board") by Banner Del E. Webb Medical Center ("Webb").

Description of Relevant Events

The allegations contained in the complaint arise from events that occurred when Ms. Trujillo was caring for a patient with end stage liver disease . Ms. Trujillo had been a registered nurse with Webb for approximately six months prior to the date of the alleged conduct and she normally worked the night shift from 7 a.m. to 7 p.m.

After assessing and communicating with the patient, Ms. Trujillo's evaluation led her to believe that the patient did not fully understand what she had consented to when (pt) agreed to go forward with an intensive transplant evaluation scheduled to begin at Banner Good Samaritan Medical Center the following day. Based on her nursing assessment,  Ms. Trujillo gathered patient education materials and spoke with the patient regarding the transplant evaluation, the waiting period and the commitment needed in following a lifelong self-care regimen. After their discussion, the patient expressed a desire to learn more about hospice care because (pt) was uncertain she was willing to take the necessary steps to maintain a successful organ transplant. Thus, the patient inquired into whether (pt) could speak with a hospice representative. Ms. Trujillo then placed an "order" for a case management consult with a hospice representative. Ms. Trujillo did not believe that requesting a case management consult was a medical order requiring physician permission; she believed the consultation was for educational purposes in order to give the patient a broad understanding of her options.

As a result of the additional information given by Ms. Trujillo, the patient determined (pt) did not want to go through with the liver transplant evaluation or resulting transplant procedure. When the doctor treating the patient found out about the patient's wishes to forgo the evaluation he was unhappy that the patient had changed (pts) mind and determined that the education given by Ms. Trujillo was the underlying cause of the patient's change of heart. He accused her of going beyond her scope of practice by entering a physician order without permission  ("ordering" the case management consultation). As a result of the accusation, Ms. Trujillo was placed on administrative leave by her nursing director, Venus Gaines, and was eventually terminated by Webb.

Ms. Trujillo believes she was well within her scope of practice to assess the patient's understanding of (pts) plan of care. She was not acting outside her scope of practice by educating the patient (deferring all questions outside of her scope to the medical team), once she determined the patient had a gross misunderstanding of what (pt) had agreed to participate in. Ms. Trujillo believed that the case management  "order" she placed on the patient's behalf was not a medical order that needed physician permission. Each step of the treatment provided by Ms. Trujillo to the patient will be analyzed below.

Patient Assessment

It is standard practice for Ms. Trujillo to ensure her patients understand their medications, plan of care and treatments. While fully reviewing the patient's medical record Ms. Trujillo read a progress note entered by the patient's primary care physician from earlier in the day that noted a "transplant evaluation is the only viable option outside of Hospice." Utilizing the standard nursing process of patient assessment (assessment, diagnosis, planning, intervention, evaluation), Ms. Trujillo asked the patient a number of open-ended questions regarding (pts) hospital stay, medications, liver disease, procedures, etc. Ms. Trujillo asked the patient if (pt) had received any information or teaching regarding the proposed transplant evaluation. The patient, to Ms. Trujillo's surprise, responded that (pt) did not understand (pts) disease, plan of care or what a transplant evaluation entailed. The patient asked Ms. Trujillo if she could provide some information regarding the disease and any less invasive choices that would allow (pt) to go home and be with (pts) family. Based on this request Ms. Trujillo determined the patient had a knowledge deficit regarding (pts) disease and the choice to receive palliative care.

Patient Education

Having assessed the knowledge deficit related to the patient's routine medications,  disease process, associated tests and procedures, the plan of care for transplant evaluation and palliative care options, Ms. Trujillo proceeded to print out patient educational material from Banner's website that addressed those areas. Additionally, she printed out education materials from Banner's transplant website pertaining to what to expect during a transplant evaluation and what to expect after a transplant. Ms. Trujillo also provided materials related to hospice care per the patient's request. Ms. Trujillo, concerned about the patient's lack of understanding of (pts) treatment regimen and the option for comfort care, discussed her education of the patient with her clinical manager, Frances Fausto, who readily supported Ms. Trujillo's plan of care and interventions.

Ms. Trujillo and the patient reviewed the materials over the course of the night. After a full review of the materials the patient stated, "Had I known everything I would have to go through and the commitment I would have to make, I would not have agreed to the transplant evaluation." The patient inquired into whether there was anything else (pt) could do besides enduring more tests, procedures or surgeries. Ms. Trujillo then explained hospice care services and the differences between symptom relief care and end of life care. The patient expressed serious concern that (pt) would not be able to commit to an extensive aftercare regimen following the transplant by stating "at this stage in (pts) life (pt) just wanted to be around family." The patient requested to visit with a representative from hospice in order to ask some questions and gain additional information that would assist (pt) in making a more informed decision regarding (pts) course of care.

Ms. Trujillo placed a note in the chart pertaining to the assessment of knowledge deficit, the specific education provided and the palliative care discussion, in addition to, the patient's request to see a case manager from hospice. She used the SBAR (Situation, Background, Assessment and Recommendation) format of report required in Banner policy when she handed off care of the patient to the dayshift nurse, alerting the nurse that the patient requested more information prior to being transferred to another facility for a transplant evaluation. She also alerted the dayshift nurse that there was a nursing note in the record for the doctor to read that detailed what occurred over the course of Ms. Trujillo's shift with the patient.

Case Management Consult

As a relatively new nurse to Banner, Ms. Trujillo self-educated in order to work within Banner's policies and procedures. She found no specific policy or procedure regarding end of life care that prohibited her from obtaining case management consultations for her patients. She also could not find any policy or procedure that gave a formal definition of a "physician order" or what nurses could order and what they could not. In fact, Ms. Trujillo had ordered hospice consultations for her patients on numerous occasions prior to this incident without any objections from other physicians or Webb administration. She entered the "order" with a note stating, "per patient request, patient wants to visit with hospice representative for more information." In fact, the computer system in place at Webb allows her to click a box that further specifies "Nurse Ordered," which she did on this occasion.

The only reason Ms. Trujillo's actions turned into allegations of unprofessional conduct is because the primary care physician on this case, The Dr. initiated an angry public display when he found out that the patient had changed (pts) mind regarding the transplant. Ms. Trujillo was surprised when the nursing director, Venus Gaines, went so far as to tell Ms. Trujillo that the physician was angered because she had, "messed up all of the work they had done, and that the doctors were nowhere near going down the hospice route."

Conclusion

This was not a medical order. This was a nurse trying to help a patient become better informed about a life changing procedure and (pts) right to choose what direction (pts) care would go. Ms. Trujillo's actions were well within her scope of practice and she conscientiously kept her line of teaching within the boundaries of her scope of practice by taking care to utilize the proper channels to obtain patient teaching materials and advising the patient to ask the doctors about more complex questions she was unable to answer as a registered nurse.

The patient had the absolute right to self-determination regarding her course of treatment, as illuminated in Senate Bill S. 1052, the Bipartisan Patient Protection Act, after receiving additional information regarding her disease. Ms. Trujillo, working within her scope of practice and the nurse's code of ethics, honored and protected that right when she abided by the patient's requests to the best of her ability.

Accommodating a patient's request for a consultation with a hospice case manager does not require a physician's order. No medication was requested, no equipment was needed, and no procedures were required. A patient simply wanted to speak with an expert regarding her options for comfort care and end of life care, so that (pt) could make the best decision about (pts) future.

It is standard knowledge that the Cerner electronic health records system in place at Webb contains a box that states, "Nurse Ordered." Why would this box exist if nurses were never allowed to "order" anything? The Complainant contends that Ms. Trujillo overstepped her scope of practice by ordering the consult; however, it is standard practice of the hospital to allow nurses the freedom to do the exact thing alleged in the Complaint.

Ms. Trujillo was allowed to order case management consults on numerous occasions prior to this and was never told by the hospital that this practice was not allowed or outside the scope of her practice. It is apparent that the hospital is simply trying to appease and placate an angry physician by filing this Complaint against Ms. Trujillo.

She looks forward to discussing this matter with the Board, if necessary, and hopes to conclude this matter expediently.

SUBMITTED: July 11, 2011

ROBERT CHELLE LAW

By: ______________________

Robert Chelle

Attorney for Amanda Trujillo
Updates On  Her Case:
Support Amanda Trujillo!
How to Support Amanda Trujillo (Arizona Nurse Fired for Patient Advocacy)
Nurse Up for Amanda Trujillo Facebook Page
Other Blogs That Have Written About Amanda Trujillo's Case
The Nurse Stands Alone…
Fellow Nurse in Jeopardy – Call to Action
Will WE find a way to support each other to become More?
NurseFriendly.com Amanda Trujillo Content Aggregation 
Have You Written About Amanda Trujillo? Add Your link!
Download Nurse Bingo Today!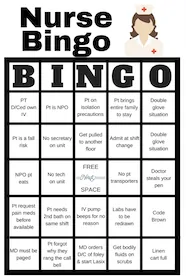 Liven up any shift with a fun game of bingo. See who can fill a row first!
Fill a whole card and lose grip with reality.
Your privacy is protected. We will never spam you.