*articles contain affiliate links*
I hate formatting a research paper.
The research portions and drafting of a paper, of any sort, have never bothered me much. What I hate is the absurdly strict punctuation and citation rules associated with them. By the time I am done with most of my papers, they look more like algebra equations than scholarly works.
I also have a pretty big disdain for not being able to include myself in my work. By that I mean, no opinions, just the facts, and attempting to leave all biases at the door. Its just well, nearly impossible. Why on earth would I invest to time into researching and writing if I didn't have at least some interest and opinion on the subject matter? And for me to to voice my opinion is a very difficult task indeed.
Throughout my ADN experience I was constantly asked to jump through hoops. I guess I'd be foolish to think of RN-BSN experience would not involve at least a little hoop jumping. Today we spent 2 hours being told how easy it is to plagiarize, that even it we cite it can still be considered plagiarism, and that plagiarism is absolutely not tolerated. If I never heard the word plagiarism again, I would be a happy nerdy nurse.
So how do you paraphrase information without plagiarizing? Apparently for me it involves taking simple words and stringing them into a chain of complex language which flows gently off the tongue, yet often has to be read multiple times to decipher its true meaning. Why? Usually because I have to read the content 10x to even begin to understand what they are saying to me, so by the time I spit it back out, I've stewed on it a while and I have to make it sound prettier coming out than it did going in. According the professor this is "thesis and dissertation level" and "you might need to dial it back a bit." Wow. That's funny right? Here I am thinking I'm just writing fluffy words, retelling the best I can, and its actually better than required? Nice.
Take Charge of Your Nursing Career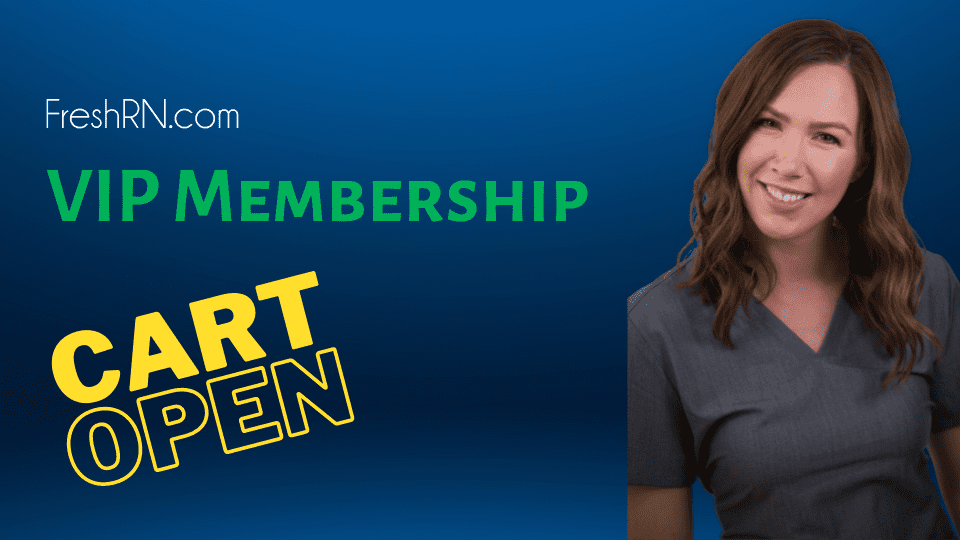 Your first year as a nurse is daunting. You need someone in your corner telling you what your managers really need from you, helping you learn to interact with your preceptor, and really just manage your life. Find all that an more with the FreshRN VIP - Membership.
I'm Ready to Thrive
If only I had a little voice in my head that would ensure I properly punctuated, spaced, and aligned my scholarly work and legitimize my sources. The lovely blue APA manual definitely needs something to be desired. If this style of writing and citation is so great why do they keep having to update it? I mean sure new sources become available, but an amendment would be sufficient for new ways to site internet sources don't you think? They write a whole new edition and wrangle another $35 from you!
I'm sure the paper will be fine. I've always had a flair for writing papers, usually that last minute and often having to run to Wal-Mart to buy ink at 3am (because it never fails you are always out when you need it most!). My 6th grade English teacher Mrs.Barnett would be so disappointed that all her lovely beating in of MLA rules is now going to waste. So disappointed.
Download Nurse Bingo Today!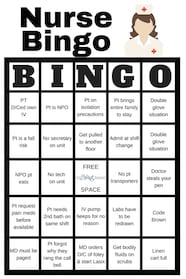 Liven up any shift with a fun game of bingo. See who can fill a row first!
Fill a whole card and lose grip with reality.
Your privacy is protected. We will never spam you.