*articles contain affiliate links*
Today I watched a documentary called Catfish.I implore you to watch it.
The following is an open letter to the star of the film Nev Schulman. It's incredibly eerie how similar are experiences were… well except for the fact that my social media deception wasn't a love interest.
That was really hurt, I'm sure.
Nev,
I watched your documentary. I'm sorry for your experience.
I myself experienced something very similar, except luckily for me, I am female and it was not a matter of the heart. I don't understand how someone can completely transform themselves into someone else online and keep up with multiple identities, but they do. You're not alone. It's unfortunate, but I think your story is far more common than we realize. Most are probably too embarrassed to admit it it. Too proud to say they were deceived. But that's what makes us human, honest, and able to live with integrity.
I'm a little embarrassed to admit it now. I told the "friend" I once had that I wouldn't out her… I waited for her to out herself. Instead she just ceased all contact with me. Banned me from all her profiles. Called and threatened me when I started to tell others of her deceit. I was ruining the world she had fabricated.
But I just don't understand dishonesty.
I don't understand how someone can be so unhappy with their life that they just have to create something completely fictional. How do they keep up with themselves? I have a hard enough time remember the passwords and profiles for myself. I can't imagine having multiple. And then interacting with myself to keep up the "game?" It's that at some point schizophrenia, when you talk to yourself? Or is it somehow rational thought because you know you are only talking to yourself to keep the lies of your other personality consistent?
I enjoyed so much the friendship I had with this person. I wish that I would have had the courage to confront the situation like you have. But limitations of geography and then marked threats prevented this from happening.
Your documentary about your relationship with Angela has helped me come to a little bit more peace with the social media deception  I have faced.
Thank you for that.
I'd like to think that most people are themselves online. I'd like to think that when someone tells you that they are someone that you can believe them. I'd like to think I don't have to second guess every potential encounter I have on facebook or twitter. But I do.
As put so eloquently in your film, in life there are catfish that will keep us on our toes. I suppose it's a good thing. Life might be pretty boring otherwise.
Sincerely,
Brittney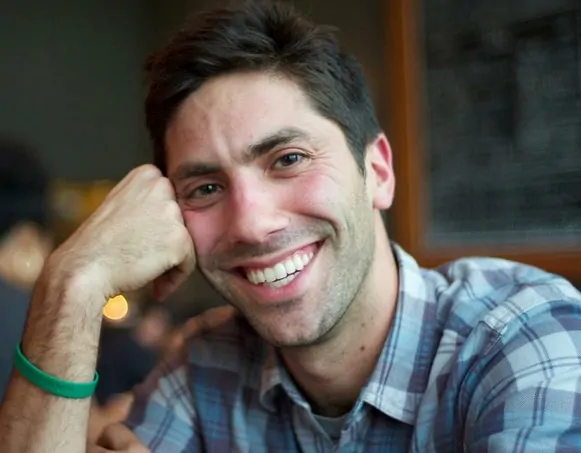 I've posted this on his facebook page. I wonder if he will respond.