*articles contain affiliate links*
One of the most popular post on this blog is 13 Awesome, Unique, and Nerdy iPhone Accessories. But despite my efforts to convert many to the Apple 'dark side' there are some who are faithful to their android pocket computers. Truthfully, I understand. But, at this point I've been saturated in the iOS market so much that it would be very difficult to switch. I just expect my phone to operate a certain way. It's not that Android and Windows devices are not as good as iPhones, they are just different.
This post if devoted to those of you who beat to a different smartphone drum.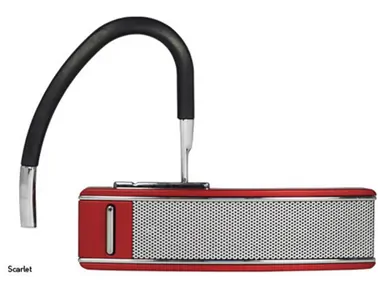 If you're looking for a bluetooth headset that will make you reject your "no bluetooth headset policy" the BlueAnt Q2 Scarlet Bluetooth Headset is the one for you. A few of the great features about this bluetooth headset:
You can use it completely hands free. Make and received incoming calls with voice recognition.
It has text to speech and will actually read the caller ID to you on your incoming calls.
The microphone technology blocks out wind and other outside noise giving you a voice quality that is top-notch.
The headset comes with multiple earpieces and is the most comfortable bluetooth headsets I have ever had the pleasure of wearing.
It's RED! – Need I say more?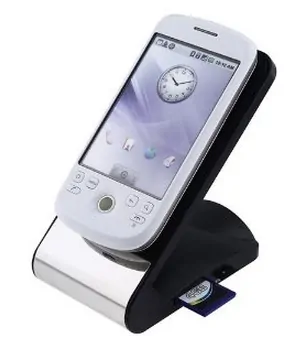 Everyone needs a phone stand. Either for bedside charging or for keeping it handy on your desk. And who doesn't need more accessible USB ports? I know I do!
This stand is greater for any smartphone or MP3 player that has it's audio jack on the bottom, or if you just want to easily see the display of your device. It' also has an added bonus with a memory card reader built into the base. The Non-Slip Cell Phone Stand with USB 2.0 4-Port Hub would be a welcome addition to any smartphone owner's accessory collection.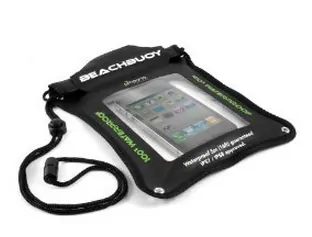 Something everyone needs in their gadget stash is a wasterproof case. I'm not talking a case you use for day to day protection, but rather a case for specific outings where you know your chances of getting wet are high. If you've ever been to an amusement park and had a personal debate with yourself over whether your smartphone will be safe while you ride splash mountain, than you need this Proporta BeachBuoy WaterProof Case for SmartPhones.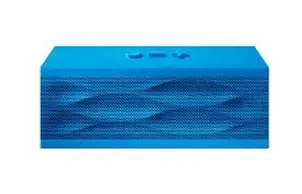 If you're looking for a portable audio solution that is both stylish and functional than the Jawbone JAMBOX Wireless Bluetooth Speaker will fit the bill. It comes in multiple colors. The standards are red, blue, black, and gray, but you can customize or even mix and match your colors to make this smartphone accessory truly your own.
The speaker works with most bluetooth enabled smartphones and deliver impressive style without the need for wires or plugs. And with a battery life of 10 hours on continuous playback, it blows the competition out of the water.
ZAGGspark 3100  Backup Battery and Charger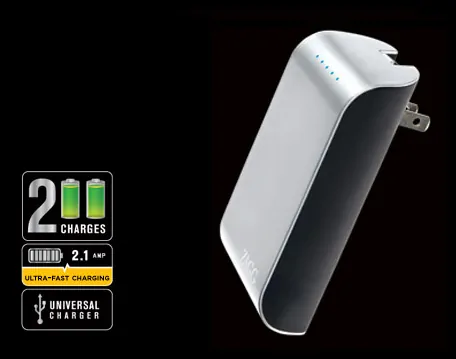 If you've ever found yourself leaving the house with less than half a charge of your phone, dreading the moment in your day when you smartphone will die, then you need a ZAGGsparq.
Portable backup batteries are almost a necessity in the current state of smartphone adoption. While we've become almost dependent on them, most smartphones still cannot keep up with our daily uses. Until we can get 12-15 hours of internet and active usage out of a smartphone, portable power is the next best solution.
The  ZAGGspark 3100 Backup Battery and Charger is a great solution to meet your needs. This is a universal device and will provide the equivalent of 2 charges to anyone smartphone.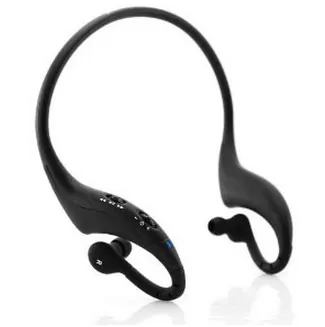 If you're interested in having a wireless audio experience, but you're in a setting where other's might not want to hear your tunes, then Bluetooth stereo headphones are a great choice. The GOgroove AudioACTIVE Bluetooth Sports Stereo Earbud Headset is a great choice for wireless personal audio.
This particular set of bluetooth headphones comes with a few impressive features. It has a 7 hour battery life and built-in microphone for hands-free calling. It it equipped with Bluetooth v2.1 and has multiple silicon ear gels packaged with it. To ensure your satisfaction it also comes a with an impressive 3 year warranty.
iPhone and Android Smart Phone Controlled Rechargeable 3CH RC Gyro i-Helicopter with Missile Cobra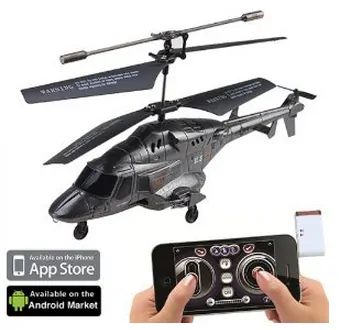 If you're looking to create a little office mischief, then a smartphone-controlled helicopter could be of some use. This copter is controlled by an app available for both android and iPhone (and other iOS devices).
You get 6-8 minutes of flying time on an hour charge. But trust me, that's enough to keep your cubmates cracking up for hours and telling stories for days and weeks to come. If piloting a drone around the office weren't enough, you can also shoot missles with this thing.
All of this nerdy fun on the smartphone OS of your choice.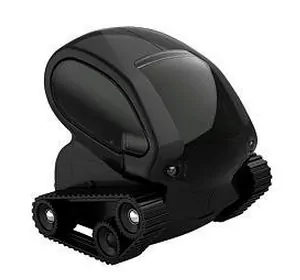 The Desk Pets Tankbot is a great little toy that is compatible with both iOS and Android devices.
This tank has 3 modes: Amazing maze solving Autonomous personality mode with sound files and various play patterns Controllable with iPhone / iPad / iPhone via supplied dongle and free downloadable application. It also works with Android devices.
You get 15 minutes of play after a 30 minute charge.
This little gizmo is sure to spark some conversation.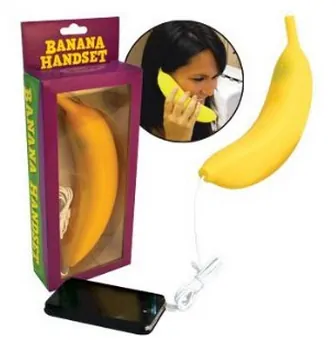 The Banana Phone Handset for Smartphone will verify your weirdness amongst you office companions… or your family and friends. Whoever you're around, if you're talking on a banana, you're gonna be 'that guy.' Can you imagine driving down the road and seeing someone talking on a banana? Sounds fun, doesn't it? Now you can contribute to the laughter of others.
This headset is compatible with anyone phone featuring a 3.5mm audio jack.
Spice to Your Digital Life
Whether you use an iPhone or an Android device, these accessories will add some spice to your digital life. The whole world doesn't use iPhones, so why should Android users be limited in their accessory choices. And for that matter, what about Windows phone users?
There is simply no need to feel left out when it comes to smartphone accessories. There are plenty of universal accessories to meet your needs.
What accessories do you use with your smartphone?