*articles contain affiliate links*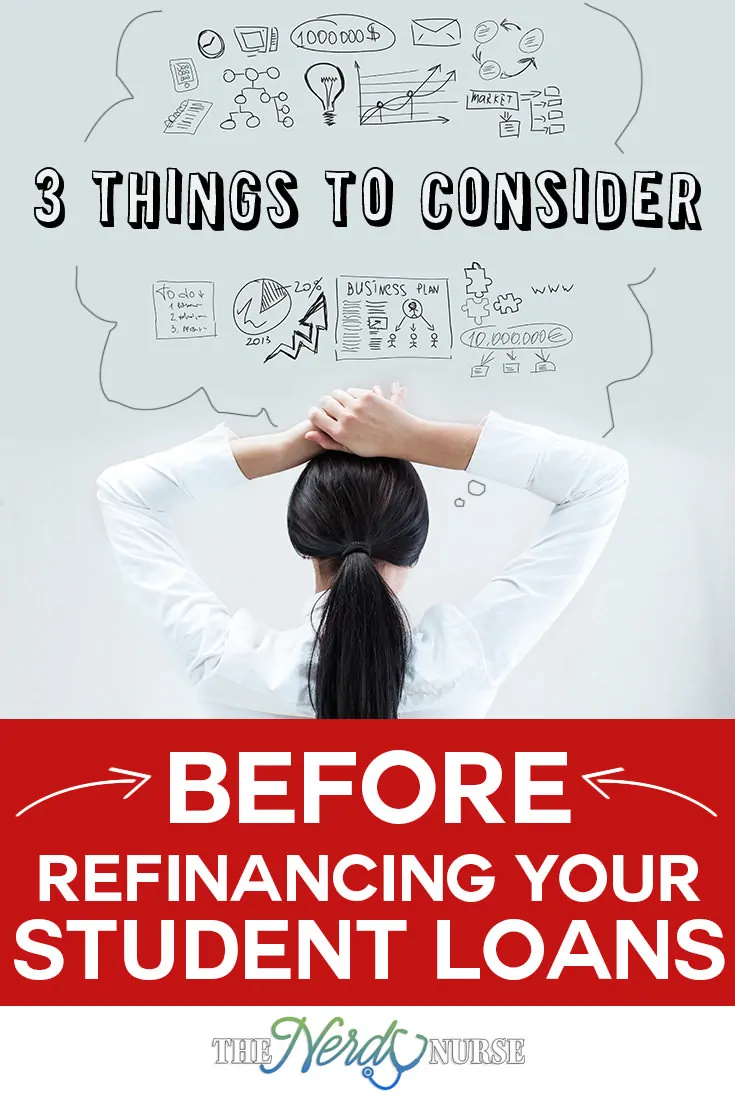 You're so excited when starting nursing school and student loans are so easy to get that it seems like no big deal to get a few. You take out the loans and sign on the dotted line because you've dreamed of this career and you know it's what you want to do with your life. Fast forward a few years and congrats, you indeed are a Registered Nurse, but now you are scratching your head at the end of each month trying to figure out where all your hard earned money went.
Refinancing Your Student Loans
Is it actually possible that you just paid $150 towards your student loans and only $20 went towards the principal?? Yes, it is. I've been there. The question rears its head of what the heck you should do. And crying over your Ramen noodles, like I did, is not the answer. Considering refinancing your nursing school loans is a valid option, but should only be considered after you understand what that means and what the pros and cons are.
1. Understand What it Means to Refinance Your Student Loans
You should first understand what it means to refinance your student loans. Don't feel silly if you don't already know what refinancing is; I didn't know it either. The gist of it is taking the original loan with the original terms and then replacing it with a new loan and new term. Depending on when you took out your original loans and what the interest rates were at that time, this may be a very wise choice to investigate. You might be able to pay back those loans much quicker at a lower interest rate where more of your money goes towards the principal (actual loan balance) while reducing the trapfall of compounding interest. Refinancing your nursing school loans can be a daunting task, and much of it depends on your history managing debt and your current income.
Gain Confidence & Crush Your First Year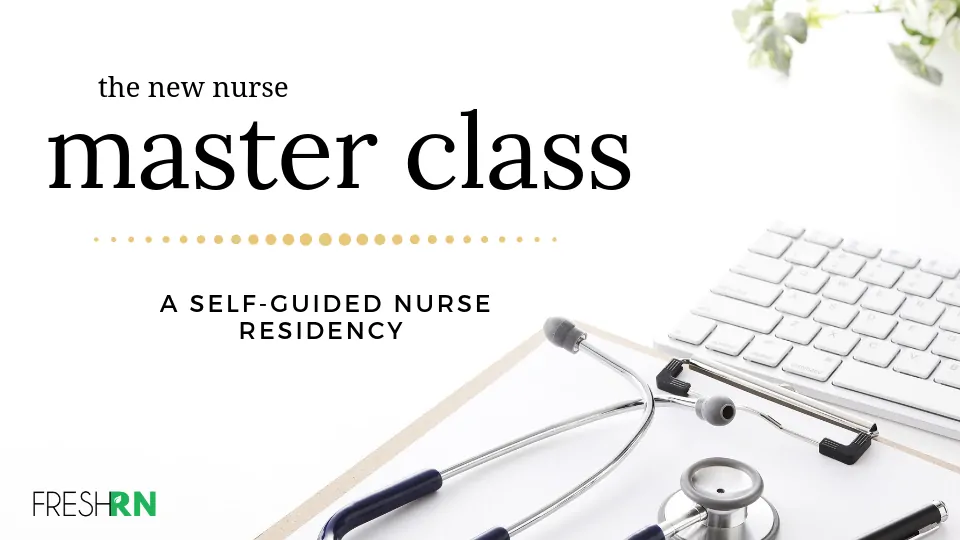 Your first year as a nurse can be daunting. You need someone in your corner telling you what your managers really need from you, helping you learn to interact with your precentor, and really just manager your like. Find all that an more with the Fresh RN New Nurse Master Class.
Start Now
Also consider that there is a difference between consolidating federal student loans and refinancing student loans. Typically, private lenders do not allow you to refinance federal and private loans together, but Sofi does.
2. Consider the Pros of Refinancing Your Student Loans
Interest rates have fluctuated greatly over the past ten years. In order to really benefit from refinancing, you need to know how much your current interest rate is. Given that information, you can consider if you'd be a good candidate for refinancing. A lower interest rate means you're paying less interest, and essentially that is one of the main goals of refinancing: a reduced monthly payment where more money goes towards the actual principal of the loan and getting out of debt faster.
When you refinance a student loan it can have a fixed or variable rate. With a variable rate your interest rate can change, but usually has lower initial rate than a fixed rate. A fixed rate stays the same throughout the life of your loan. Refinancing could be a game changer, as you would just have one steady monthly payment for the life of the loan rather than having to deal with multiple loan payments.
3. Consider the Cons of Refinancing Your Student Loans
Though it always seems beneficial to pay less money for your education, there are some cons that could be associated with refinancing your nursing school loans. For one, it could take longer to pay off. Sometimes the interest rate may draw you in, but when you read and understand the terms for which you're now signing for, you may actually be paying more in the long haul. Pay very close attention to the terms of any refinancing options you investigate. In addition, if you've initially signed your loan with a co-signer, and that person has better credit than you do, refinancing without the co-signer could actually incur a higher interest rate and subsequently higher payments! Speaking of credit, did you know that when prospective lenders check your credit, that in and of itself can actually negatively affect your credit score? Take this into consideration when you're researching a company to refinance with . Some lenders, such as SoFi conduct a soft credit inquiry. Unlike hard credit inquiries, soft credit inquiries (or soft credit pulls) do not impact your credit score, and allow lenders to show you what rates and terms they can offer you up front.
A key consideration to remember when refinancing federal loans is that you will lose out on any federal benefits available with your federal student loans. Some examples of these benefits include Public Service Loan Forgiveness, Pay As You Earn (PAYE) and Income Based Repayment (IBR). If you have a federal loan and plan to apply for any of those benefits, you should consider sticking with their federal loans. If you do not qualify for any of those benefits or do not plan to use any of them, then refinancing is a great option.
Should You Refinance Your Student Loans?
There were more than a few instances when I cried over student loans and questioned if going to college was even worth it. Obviously, it most definitely was worth it, and I've now been able to move past my disdain for student loans and am grateful every month for having the money to pay them and for having a job I'm proud of. Many nurses struggle every day just to make the minimum payment and end up taking extra shifts just to make ends meet. I've been in your shoes and my heart goes out to you. Let me be an encouragement, however. Seek guidance, ask for direction from financial experts and be sure it's an option that works for you and your long-term goals.
Consider Refinancing your Student Loan Debt with SoFi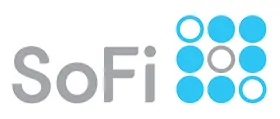 SoFi nurse members who refinance their student loans save an average of $19K.
That is HUGE!
In addition, they have other great benefits for nurses like career support and community events in cities across the country. On the career front, if you happen to lose your job, they'll even help you find a new job. There are no origination fees or prepayment penalties on their loans, and they have a wide variety of terms.Their rates are some of the lowest in the industry.
To date, SoFi has funded over $10 billion in loans helping over a hundred thousand professionals reduce their financial burden. Perhaps it's the perfect time for you to refinance your student loans and get out from under that crippling pile of debt.
(Disclaimer: I am not authorized to give financial advice, and you should always consult with a professional before making financial decisions).
Licensed by the Department of Business Oversight under the California Finance Lender Law License No. 6054612. SoFi loans are originated by SoFi Lending Corp., NMLS #1121636. Terms and Conditions apply see SoFi.com/legal for details.
Download Nurse Bingo Today!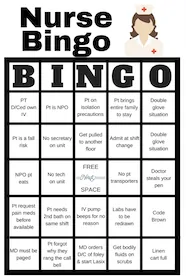 Liven up any shift with a fun game of bingo. See who can fill a row first!
Fill a whole card and lose grip with reality.
Your privacy is protected. We will never spam you.