*articles contain affiliate links*
Guest Blogger: Jenna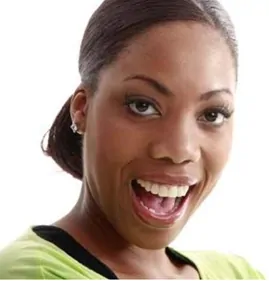 Patients who used to shy away from dental implants 4-5 years ago now consider it as an affordable and effective solution for missing teeth. This has been made possible due to advancements in dental implant technology allowing for easy integration and stability of the implants.
The developments have also increased the efficiency of the healthcare providers and reduced the total time for dental procedures. According to Smiles, 3 million individuals in U.S. opt for dental implants every year, and the number is expected to grow by an astonishing 500,000 each year.
Advancements that improved dental patient care
While a lot of new techniques and technologies have surfaced, there are three that have/ are going to significantly improve patient care.
1. Stem Cell Technology 
A study appeared in the Journal of Dental Research that missing teeth can be regenerated due to a new technology that brings back the tissue. Dr. Jeremy Mao from Columbia University was behind this research, and the interesting aspect of the findings was that the teeth will be grown through the body's natural abilities rather than in a laboratory.
Apart from fast growth, the technique has been said to shorten the recovery period. The process involves the direction of the stem cells into a scaffold, which is later colonized by the stem cells to promote the growth of teeth.
The cells are normally gathered with needle aspiration and it is important for patients to be careful of dried powder bone, which doesn't have any live cells in reality and can cause more damage due to less bone development.
2. Cone Beam 3D imaging
Cone Beam technology has been adopted by a number of professionals during the last few years. It helps in generating three dimensional/3D images of the jaws of the patient with the help of CT scanner and results in precision and accuracy of the implant placement.
Cone Beam CT scanner generally produces less radiation compared to conventional CT scanners. They also speed up the recovery after the implants. According to Dr. Mo Saleh, who is the first to introduce 3D Cone Beam CT imaging in the Pacific Northwest, patients now have greater options to care for their teeth with the introduction of such technologies. Furthermore, the generated images provide enough data for dentists to fit implants with precision in a pain-free manner.
There's minimal time required by CT scanners to create images and most of the pictures are in HD. They greatly improve the dentist's vision of the underlying structure of missing teeth, increasing the ability to place implants in children, adults and elderly without any disruption.
3. Hybridge dental implant technology
This technology can replace several missing teeth with implants permanently. Whatever the cause of the extraction (decay, traumatic injury or dental disease), Hybridge technology can restore natural and healthy functioning with the help of state-of-the-art procedures.
A benefit is of this method is that multiple teeth can be replaced at once and there's one fixed cost the patient has to pay. Up to 12 teeth can be replaced at the same time, so another advantage is that the patient doesn't have to pay multiple visits to get implants for more than one or two teeth.
The technology has also been said to preserve bone jaw and secure facial experience.
These three dental implant developments have been proven to improve patient care. What are some other developments that aid in providing for patients?
Download Nurse Bingo Today!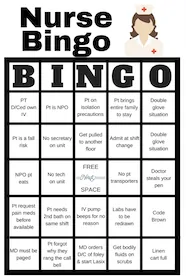 Liven up any shift with a fun game of bingo. See who can fill a row first!
Fill a whole card and lose grip with reality.
Your privacy is protected. We will never spam you.