*articles contain affiliate links*
When I moved from my job as a floor nurse to informatics one of the most exciting things was getting my own office. Among the many perks of cubicle life is getting to have office toys, desk crap, and other entertaining ways to personalize you space. Anyone who comes to my office will not only be able to collaborate with me to help facilitate better processes and standards in nursing documentation but also be thoroughly entertained by my fun desk paraphernalia.

While I am at work is one of the few times my my cellphone isn't constantly in my hands. Hey, when I'm at work, I work. So to keep my dear old iPhone from getting lonely and missing the warm cradle of human hands, this hand cell phone stand would fit right in.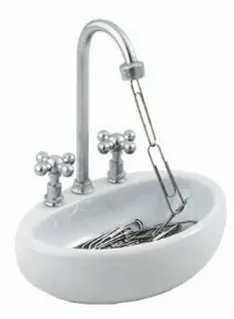 For some reason a sink that has a stream of paperclips just tickles my nerdy little fancy. I have a couple office mates who would probably get big kicks out of pulling paperclips out of my kitchen sink. If you are going to have everything but a kitchen sink, you might as well get a kitchen sink to complete whatever weird collection you've got going on.

Now this one is just sweet. I do kind of find it annoying that it uses specialized paperclips, but it does add to it's charm. If you're looking for that little pop of color to brighten up your office space, then look no further.

Office accessories like this are great for stress relief. Need to take out some aggression? Just throw some paperclips that this guy. Problem solved.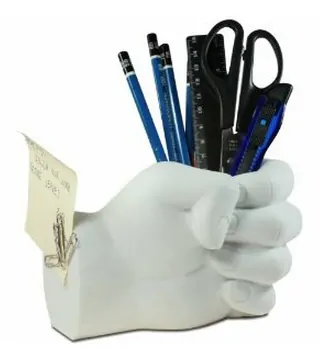 Sometimes you just need a hand. And some of us just want a hand hanging out on our desk. And yes I am one of those people.

This I one of the most functional pieces of desk crap possible. Not only do you have a pen holder, paper clip holder, and tape dispense all in one, the dude is sitting on the toilet.Winning!

If anyone asks about this here pen holder all you have to say is "he had it coming." They might not come back to visit your office but the laugh will be worth it.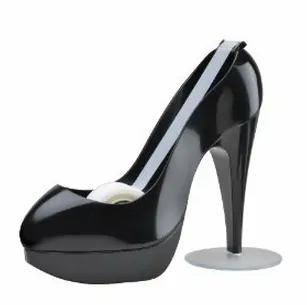 I don't wear heals so I gotta find ways to incorporate them into my life some how.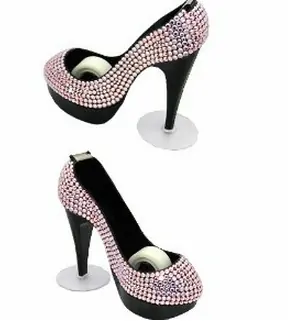 If the plane Jane heal just does do it for you then there is always the blinged out version. A tad more pricey but much more shiny!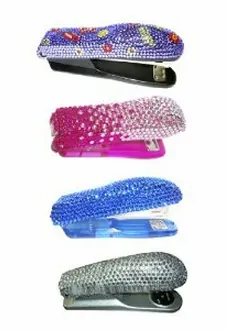 And you can't have just one blinged out piece of desk crap! You totally have to get a companion for your crystalized shoe!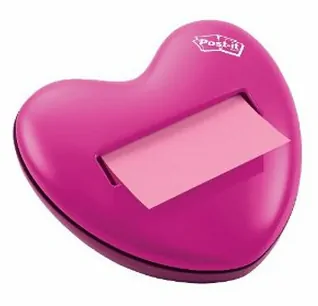 Simple, sweet, and pink! A heart-shaped post-it dispenser certainly warms my nerdy little heart.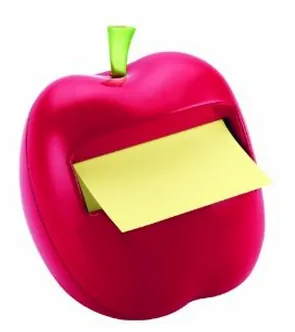 This is the raddest possible post it note holder for a teacher. If you had nothing else on your desk but this apple post-it notes dispenser, you'd be the coolest teacher on the block.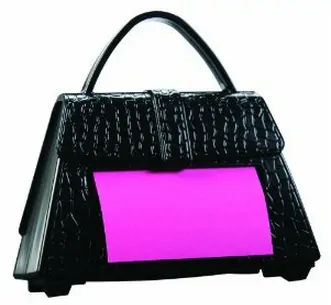 If you don't think this purse post it holder is just too cute you must be a dude… and if you're a dude, that's cool, but you have to admit this could really set off an office. No more boring bland holder-less post its!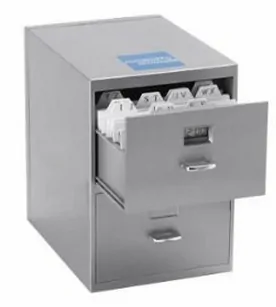 Everyone needs a mini file cabinet, or two, right? While I don't have a ton of business cards, and I do my very best to put all the contact information into outlook as soon as I get them, I just can't seem to actually throw those cards away afterwards. I figure if someone thought enough of me to give me a business card well then I should think enough of them to hang on to it.
So what are your favorite office accessories? Do you spice up your personal workspace with anything exciting and conversation worthy?
Download Nurse Bingo Today!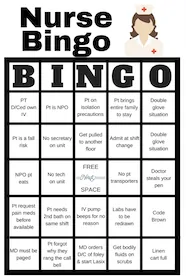 Liven up any shift with a fun game of bingo. See who can fill a row first!
Fill a whole card and lose grip with reality.
Your privacy is protected. We will never spam you.