*articles contain affiliate links*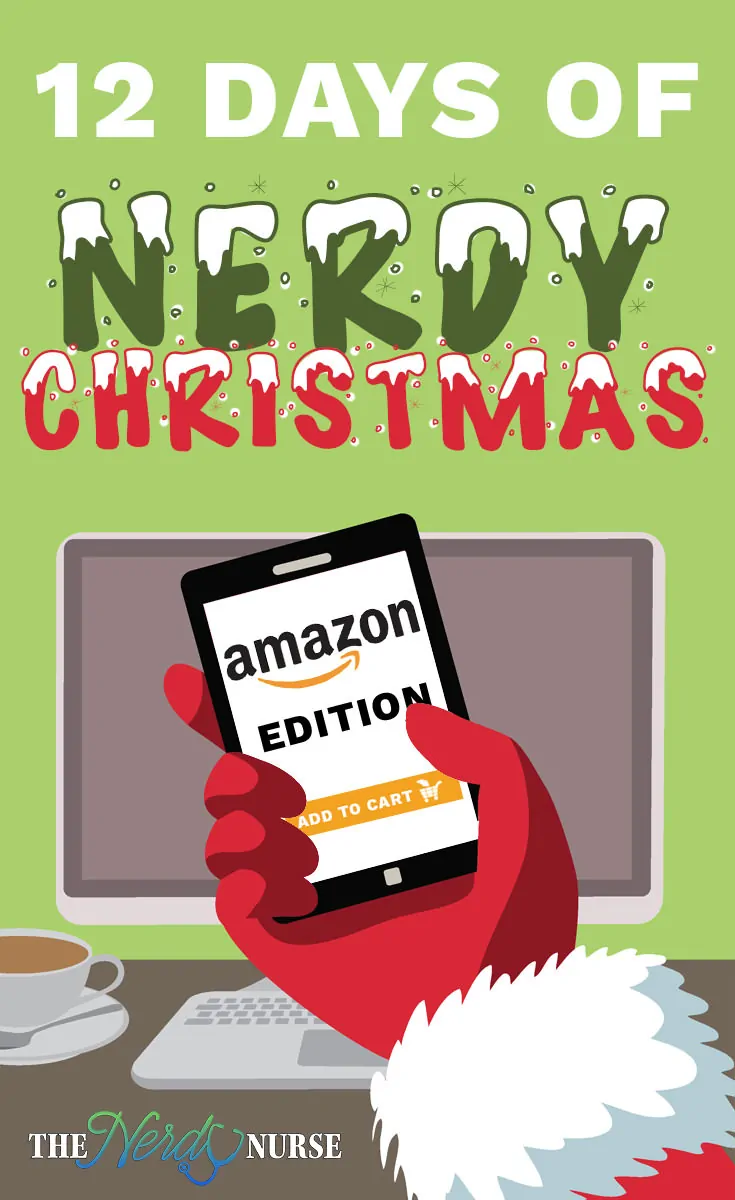 Nerds are funny people. Most of us genuinely appreciate any kind gesture that is bestowed upon us, especially a Christmas gift. However, since we're nerds, we definitely know our tech so if you plan on buying something digital for a special geek in your life, you need to make sure you getting quality nerd gear. You wouldn't want us to awkwardly accept a gift that we'd never buy for ourselves, now would you?
Didn't think so.
Nerdy Gift Ideas
But really, it can be difficult to buy Christmas gifts for anyone. The hard part of gifting family and friends is finding that unique item that you think will be a big hit. We've taken the time to round up some of awesome find on Amazon to help ease that problem and give you plenty of ideas to find that special someone a special gift (whether they are a nerd of not!).
1


Google Chromecast – We love Chromecast so much that we've already reviewed it. This device might be small enough for a stocking but it deserves a spot among the good gifts under the tree for sure. (Or as my dad found so amusing, hidden among the branches of a very dry and prickly Christmas tree.)

2


Microsoft Arc Touch Mouse – This mouse curves when in use and then folds flat for storage, if only a curvy waistline could be flattened so easily.

3

Fitbit Flex Wireless Activity + Sleep Wristband – Speaking of curves this wraps around your wrist and tracks all your activity, calories burned , and sleep patterns. We all might need a little help from this wristband after the customary holiday food binge.

Everyone who is anyone is either wearing a Fitbit these days or wants one. You definitely can't go wrong with this not-so-geeky gadget.

4

LeapFrog LeapReader Reading and Writing System – Trick the kids into learning while they have fun with this neat educational gadget.

5

Roku 3 Streaming Media Player – This is the gift that keeps on giving you more and more options for streaming shows and movies to your TV.

6

Samsung Galaxy Gear Smartwatch – If you really want to show them you care don't buy a dumb old watch, get this smart one!

7

Sony HMZ-T1 Personal 3D Viewer – Since Oculus Rift is still not released with no signs of coming soon. This 3D viewer can help satiate that desire for immersive movie and gaming, unfortunately, it won't satiate the desire for pie this holiday season.

8

JumpSport iBounce Kids Trampoline, Tablet Mount and DVD – The kids will be bouncing off the walls on Christmas morning so give them a great gift that will help use all that energy.

And if they've jumped so much they have to go to the bathroom, but can't bear to leave the iPad behind, try out the iPotty.

9

USB Battery Pack with Hand Turbine Power Generator – Don't buy the survival enthusiast on your list a hand cranked flashlight this year, buy them a hand cracked charger for their phone's flashlight.

10

Dropcam Pro Wi-Fi Wireless Video Monitoring Camera – Drop this camera down facing the tree then stream the feed to your iOS mobile device or computer to record Santa in the act on Christmas night.

11

 Logitech Wireless Solar Keyboard K750 – No wires or cords this keyboard gets energy from the light in the room, bout time somebody put that calculator technology into an even better device.

12

Grappling Hook – If your Santa doesn't have magical flying reindeer then they are going to need this grappling hook to reach that chimney.
| | | |
| --- | --- | --- |
| Bonus Gift! | Orbotix Sphero 2.0 App Controlled Robotic Ball – This is an app controlled robotic ball, now its finally ok to play ball in the house. It also pretty awesome if you've got a turkey hangover and you're too tired to play with the kids. Hours… Minutes of entertainment! | |
What nerdy gadgets are you looking to get for Christmas? Sound off in the comments below!