*articles contain affiliate links*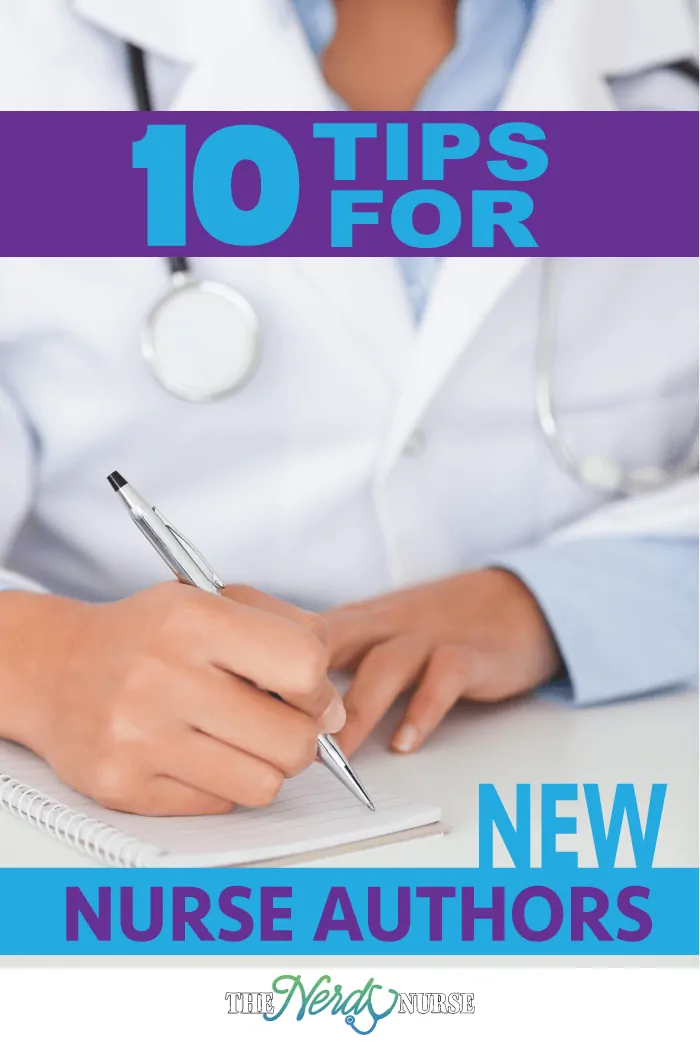 Intellectual. Professor-ish. Anti-social. These words embodied what I always envisioned "nurse authors" to be like. Then I met Valerie, a down to earth, caring, compassionate, insightful nurse who happened to be an author of two books, several book chapters, and many journal articles. In my view, she was a normal human being, and suddenly it occurred to me that maybe I could be an author too. If you are intrigued by the publishing world, read on! I hope to infuse you with a few tips to help you get started.
10 Tips for New Nurse Authors
1. Find a mentor.
The value of a mentor is worth its weight in gold. Writing a book is not for everyone as the process can be time consuming, overwhelming and even frustrating at times. So many details to consider and questions that need answers. You may be thinking, "Where do I find a mentor? I don't know any authors." Go hang out where authors hang out. Go to a conference. Network on social media. Network, network, network. Network everywhere! You can still be an author without a formal mentor, but your product will likely be better with a little help from the experienced one.
2. Commit to action!
This is a must! My friend Anna and I had a vision for a triage nursing book that stayed in our heads for about 5 years. Many of you reading this probably have a book partly composed in your brain, yet why is the book dormant? You don't know where to start? Are you scared of putting yourself out there via publication? Fear can paralyze us from stepping out of our comfort zones and from fulfilling our dreams. Then there is the "I just don't know what to do" phenomenon. Let me tell you where to start…I repeat…you must come up with an idea and then commit to action.
3. Develop your goals and research other publications that address a similar topic.
You will be most successful if you have a niche that hasn't been published over and over. If you are familiar with the other sources available, you can devise your book to meet the needs of the audience while being unique in your delivery of content.
4. Decide how you will publish.
Will you self-publish or seek a partnership with a reputable (hopefully!) publishing company? I can only speak from my personal experience of working with a publishing company, but this process involves writing and submitting a book proposal. Doing this in advance of writing the book will prevent you from spending time developing something that potentially isn't wanted. In a situation where the publisher may like your content, they may provide ideas of how to approach the manuscript from a different angle which may save you hours of re-work. The requirements for a proposal can be located on the publishing company website. So, you plan to proceed writing the book, now what?
5. Plan more time to complete the book than you think you'll need.
Remember, life happens! Kids get sick, a family member ends up in the hospital, your best friend will decide to get married for the 4th time during your crunch month…and then asks you to be in the wedding! Something will always come up and attempt to interfere with your timeline.
6. Listen to your mentor.
Hopefully your mentor is a person who has been there done that and has first-hand experience to share pitfalls to avoid. One piece of advice I received was to write the bulk of the book early on. Doing so leaves time for reflection, along with ample time for reviewers to comment on the content and for you to revise material as needed.
7. Recognize that decisions are plentiful.
The various stages in writing a book include writing content, sending the content out to reviewers, reviewing the feedback, revising the content, and at times, sending the material back out to reviewers again (insert sigh) for a second round of feedback. Then there are decisions regarding flow, voice, and layout. Will you use contributing authors or write the book on your own? How will you word your dedication? Who will write the foreword? The list goes on and on…did I say, and on?
8. Deliver content that comes from your voice, but remember you are not the only voice.
You likely want your book to have an international audience which means you need to consider the wording you choose (avoid slang that may be misinterpreted) and involve reviewers with geographical variation. For example, consider using reviewers from the four corners of the United States (give or take a few state lines) and input from some individuals in states in between. At a minimum, engage a novice, expert, and at least one other individual in reviewing the content. Be open-minded throughout the journey and in the feedback received.
9. Promote a respectful environment between all people involved.
A book is a team event. Working with an editor who respects your expertise for what it is, yet challenges you to rise to your potential, and think through the what (what content to include) and why (why each chosen point brings value to the book) is invaluable. The author or authors may have their name placed largely (or not) on the front of the book, but the editor is also a true visionary who brings undeniable value to the final product. Their role should not be overlooked.
10. Engage your mind and your heart and you can accomplish your goals…and sometimes even more!
Find your passion, whatever that may be, formulate an idea, find a mentor, and commit to act (not necessarily in that order). The rewards you will reap will often be far greater than ever imagined. I know this first-hand.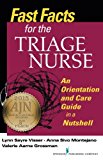 That book my friend Anna and I envisioned over that five-year period became a reality when we joined together with our mentor Valerie Aarne Grossman to publish Fast Facts for the Triage Nurse: An Orientation and Care Guide in a Nutshell. The book was initially intended to touch healthcare professionals working in emergency department and urgent care settings, but we later discovered that paramedics and nurses in various environments (schools, physician offices, jails, telemetry units, etc…) found value in the book.
Eager to share this education with others, we used the first years proceeds to purchase books so we could donate to conferences and fundraising efforts that supported nursing scholarships. The pure joy we felt by giving back to our people and our profession was a true highlight of the experience. Ultimately we were awarded the prestigious American Journal of Nursing Book of the Year Award, receiving 3rd place in the emergency/critical care category. This honor was the "something more", never considered, never expected, yet the silver lining during a career first!
"Your silver lining is waiting…take that first step…commit…and go get 'em!"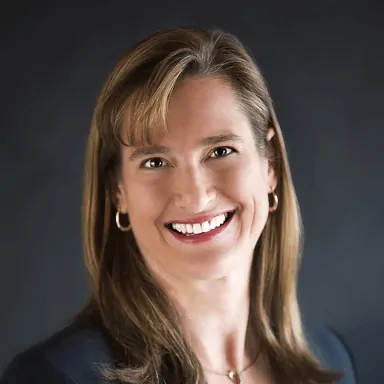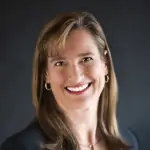 About the Author:
Lynn Sayre Visser MSN, RN, CEN, CPEN, CLNC, PHN is the co-author of
Fast Facts for the Triage Nurse
.
Save
Save
Download Nurse Bingo Today!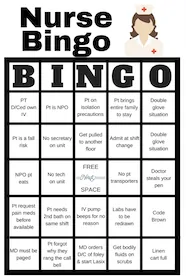 Liven up any shift with a fun game of bingo. See who can fill a row first!
Fill a whole card and lose grip with reality.
Your privacy is protected. We will never spam you.