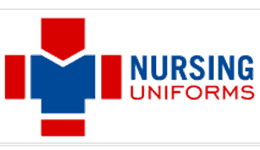 National Nurses Week is kicked off each year on May 6th, Nurse's Day, and wraps up on May 12th, which also coincides with Florence Nightingale's birthday. So even though it is a bit belated, I wanted to do something to give back to the nursing community. A great big thank you goes out to http://www.nursinguniforms.net/ who have generously agreed to give one of you a gift card for $25 to one lucky reader, and 20% off to each and everyone of you, when using the promo code NU2011.

Some employers will give their nurses thoughtful gifts, a nice lunch, or at least a motivation email. Some do not. I've seen some pretty interesting stories about the way in which nurses have been honored, or in some cases ignored, on nurses week. I think they cut a cake or something on the front lawn where I work. I don't really know, because I work night-shift and well, they don't usually plan the events to include us 3rd shift weirdos. They may have been a speech, and I think they had a drawing or something. Oh, and I got a T-shirt. But what I would have really like was just a thank you, from my boss, and the DON, in a generic email, even, telling the nurses that we are appreciated and valued. Because right now, many of us are feeling anything but.
However, in the spirit of celebration, and because I really didn't mean to make this entry anything resembling a downer, I want to draw your attention to NursingUnforms.net and their scholarship opportunities.
They will award (2) $250 scholarships to students attending accredited programs in the following categories:
Bachelor of Science in Nursing (BSN)
Masters of Science in Nursing (MSN)
Licensed Practical Nurse (LPN).
Licensed Vocational Nurse (LVN)
Associate Degree in Nursing.(ADN )
Just don't forget, you only have until July 31st to register, which actually is a very generous deadline for a fall scholarship. Every little bit counts, and I know that $250 can help buy a lot of Ramen if you're roughing it through an accelerated program.
What Else Do they Got Going On Over There?
They feature scrubs from brands like peaches uniforms (one of my favorites!) and medcouture at a discounted rate over your local shops. Moments like the discovery of this beautiful top make me sad that we have enacted a uniform policy at my hospital. Because, I'm sure you'll agree, that the blue plaid number is nothing short of awesomeness.
But hey, maybe if you win, you can pick this one out and think of your favorite nerdy nurse blogger every time you wear it?
It's not a requirement to enter or anything, but it really is a nice thought.
And just in case you need some more nurse bloggery in your life, you can also check out the NursingUniforms.net Blog.
The Giveaway
Entry is simple, tell me the best or worst way that you have been honored as a nurse. I've heard anything from clipboards, to custom pen sets, to a swift kick in a the pants (ok the last part was poetic license, but it just flowed so beautifully, I couldn't resist) Anyways just post something more than "I'd like to win" about being a nurse, or doctor, tech, or other healthcare provider, or that you'd like to buy an awesome set of pajamas because you aren't a healthcare provider at all, but you'd love to rock some scrubs. That works too.
If you RT this post that would be GREAT and if you'd kindly make another comment, you'll have an additional entry into the giveaway. You can do this daily, so you could really get yourself some great odds to win this giveaway if you take advantage of this!
Contest will run from May 9th – May 31st. Winner will be selected at random.
Any wit and sincerity you place in your comment will surely be appreciated, and who knows, I may throw in an iTunes Gift card for my personal favorite. And that's a gift from me, because this nerdy nurse wants nurses to know that the role we perform is vital, appreciated, and needs to be acknowledged… sometimes with a few premium download on the iTunes App store. I would probably recommend Angry Birds, but you probably already have it.
Disclosure: NursingUniforms.net is providing the $25 scrubs gift certificate. I was not compensated to write about their website (other than being able to offer this prize to you, of course) and was not required to write a positive review in order to bring this to you. The iTunes gift card is going to come out of my personal pocket, because I love you for taking the time to read and comment, and want to say so in a way that will light up your iPhone with delight.