3 Flares
Made with Flare

More Info

'>
3 Flares
×
Becoming a parent is life changing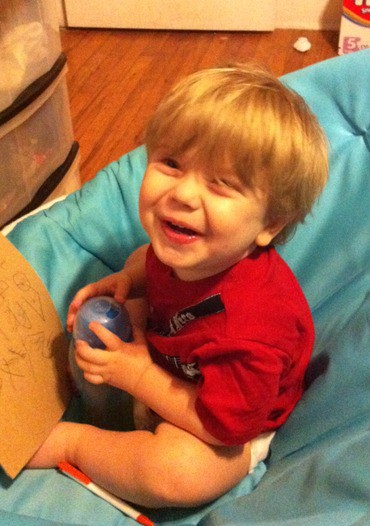 It's cliché, and difficult to understand what the phrase "life changing" means until you experience it. But having a child is definitely life changing. One of the hardest things as a parent is tackling the wealth of information constantly bombarding us about the safety of our children. Every day we are learning about some new safety concern that may effect the welfare of our children. BPA is one of these safety concerns.
Why should BPA be a concern to you?
BPA is a chemical found in some plastic that mimics estrogen and can cause developmental and neurological problems. It can be found in our drink bottles, entertainment items, and many other inconspicuous locations including even the lining of canned beverages. So it's unclear just how deep the rabbit hole goes.
BPA can leach into food and beverages stored in polycarbonate plastics especially  when heated. (This makes me kind of glad that Ty preferred his bottles cold)
If you are interested, more information can be found about BPA here.
It is important to recognize products who stand for more than just the bottom line. It's easy to sell something cheap without thought to the impact it may make on the environment or the consumers, but it is difficult to make a product that not only meets the needs of a consumer, but is conscious of its effect of their well-being. BornFree™ is stepping up to the proverbial plate and taking a bat at BPA. They offer a variety of products that are BPA-Free and feature the Bornfree venting system,designed to cut colic and ear infections. This is important when we are looking for the healthiest options for our children.
According to their website:
BornFree® specializes in developing and manufacturing baby feeding products that combine the safest materials with the smartest innovations.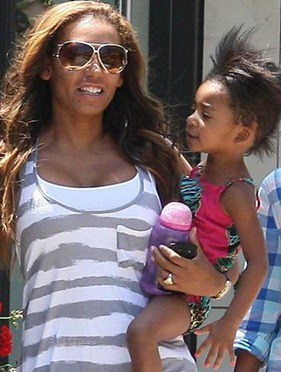 Those who can afford the best for their babies recognize the value of BornFree products. Even Mel B (formerly of the Spice Girls) has been seen out and about with her little one sporting the Born Free Twist 'N Pop.
I know it shouldn't matter, but I am pleased to know that even though Mel B can buy her baby any cup she wants, she chooses Bornfree for her child.
Born Free Twist 'N Pop
We love the Born Free Twist 'N Pop. It's a BIG 16 ounce cup that's easy for Ty to hold and easy for him to get a drink out of. So often the "spill-proof" cups are such a hassle to actually use. Trying to get liquid out of them is like trying to get Charlie Sheen to give up his goddesses and other various addictions. You can do it, but its hard. So I am thankful that we have at least one cup now that doesn't exhaust Ty to actually use. Yay for non-exhausting hydration!
Hopefully pairing this with a Zippie will help me never to lose the safest cup in our arsenal!
Disclosure: I received a Bornfree Twist 'N Pop at no cost to me. I was requested to do a positive review in exchange for the product. Opinions are my own.